Landing May 25, 2021: The Molly Tanzer Collection from Word Horde! Back in print after some time, these new Author's Preferred Editions of Tanzer's early works feature refreshed content, new introductory material and notes, and these amazing new chromatic covers from Matthew Revert!
Preorder your copies today from Word Horde, and you'll also receive signed bookplates from Molly Tanzer, and free eBooks in your preferred format. Order the full Molly Tanzer Collection bundle for a special price!
And now, on to the covers!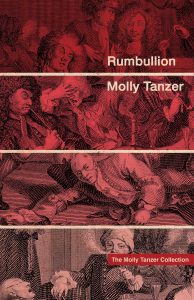 Rumbullion — An unsettling epistolary novella filled with 18th century decadence, weird rituals, and murder.
In the aftermath of a party gone terribly, fatally wrong, nobleman Julian Bretwynde strives to make sense of the evening's events, interrogating those in attendance, including the mysterious Count of Saint Germain, the Lady Nerissa, and a servant named Dionysios.
As Julian attempts to excavate the truth from wildly disparate stories, he finds that truth may be far stranger–and deadlier–than he imagined.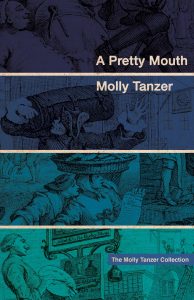 A Pretty Mouth — An interlaced collection detailing the triumphs and misadventures of the decadent Calipash dynasty, a family blessed–and cursed–by cosmic weirdness.
A faithful valet is forced into the service of a decadent lord. A young writer of erotica returns to the family estate after many years in exile. A pair of decadent twins conspires to explore the most eldritch and macabre debaucheries. A troupe of soldiers face off against unimagined barbarity. A young man determines to be part of the in crowd… at any cost.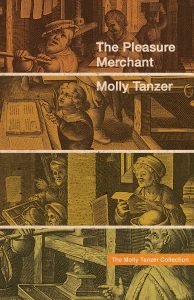 The Pleasure Merchant — A novel of despair and desire, equal parts psychological thriller and sensual parlor drama.
When apprentice wig-maker Tom Dawne's greatest creation is used as part of a revenge scheme against a powerful gentleman, he is dismissed by his embarrassed master and forced to abandon his dreams of completing his training, setting up a shop of his own, and marrying his master's daughter. Determined to clear his name, Tom becomes the servant of the man he suspects set him up. Tom finds himself caught up in a web of ambition, deceit, mesmerism, sex, and power… and at its center, a man able to procure pleasure for anyone–for a price–and a woman whose past has been stolen.