Book of the Month: Eternal Frankenstein (HC) 25% off!
It's October and the spookiest season is upon us. What better time to read about grave robbing, galvanism, and strange resurrections? To celebrate, we're offering the hardcover of Eternal Frankenstein at 25% off throughout October. Just $22.50 when you order direct!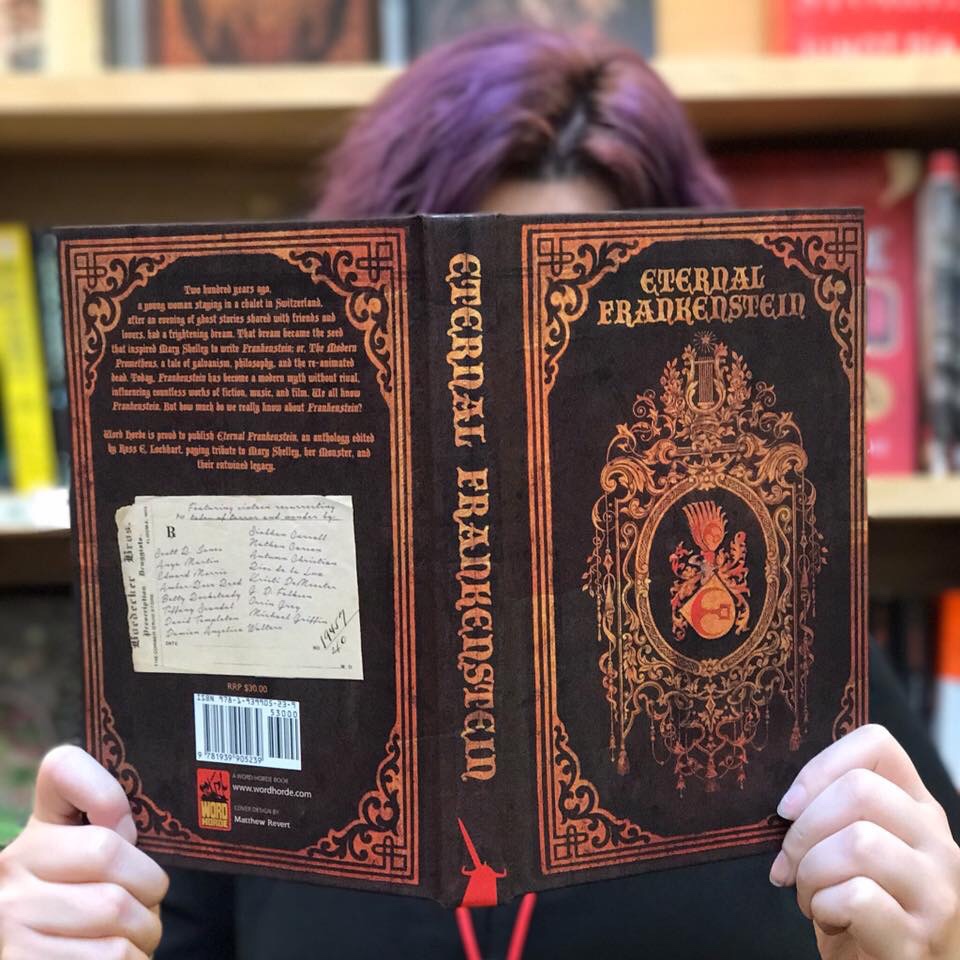 Two hundred years ago, a young woman staying in a chalet in Switzerland, after an evening of ghost stories shared with friends and lovers, had a frightening dream. That dream became the seed that inspired Mary Shelley to write Frankenstein; or, The Modern Prometheus, a tale of galvanism, philosophy, and the re-animated dead. Today, Frankenstein has become a modern myth without rival, influencing countless works of fiction, music, and film. We all know Frankenstein. But how much do we really know about Frankenstein?
Word Horde is proud to publish Eternal Frankenstein, an anthology edited by Ross E. Lockhart, featuring sixteen resurrecting tales of terror and wonder paying tribute to Mary Shelley, her Monster, and their entwined legacy.