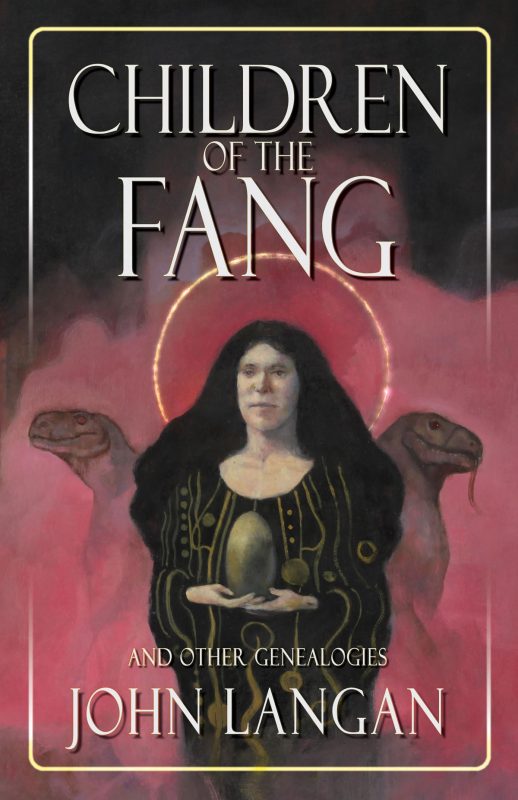 John Langan, author of Bram Stoker Award-winning novel The Fisherman, returns with a new book of stories. Look for Children of the Fang and Other Genealogies at better independent booksellers in the US and Canada, and many online retailers.
About the Book
John Langan, author of the Bram Stoker Award-winning novel
The Fisherman
, returns with a new book of stories.
An aspiring actress goes to an audition with a mysterious director. An editor receives the last manuscript of his murdered friend. A young lawyer learns the terrible connection between her grandfather and an ancient race of creatures. A bodyguard drives her employer across a frozen road toward an immense hole in the earth. In these stories and others, John Langan maps the branches of his literary family tree, tracing his connections to the writers whose dark fictions have inspired his own.
Introduction by Stephen Graham Jones
Cover Art by Matthew Jaffe
Cover Design by Scott R. Jones
Pub Date: August 18, 2020
Format: Trade Paperback
ISBN-13: 978-1-939905-60-4
Format: eBook
ISBN-13: 978-1-939905-61-1
Reviews
"Langan (The Fisherman) draws inspiration from Stephen King, H.P. Lovecraft, David Lynch and other masters of the strange and horrific to create an impressive collection of 21 tales as terrifying as they are mysterious. […] This well-crafted collection will delight fans of dark, literary horror." —Publishers Weekly
"Langan is my standard by which all other short stories are measured. There is something in this collection that will stand out as your favorite, relish your time in these Genealogies to find it." —Sadie Hartmann, Cemetery Dance
"The 21 tales of this collection are proof that, whatever the stimuli, Langan's work is always original and unsettling." —Paula Guran, Locus

Disclosure of Material Connection: Some of the links in the page above are "affiliate links." This means if you click on the link and purchase the item, I will receive an affiliate commission. I am disclosing this in accordance with the Federal Trade Commission's
16 CFR, Part 255
: "Guides Concerning the Use of Endorsements and Testimonials in Advertising."