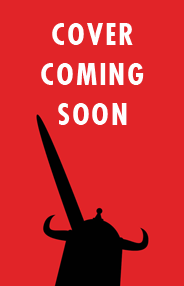 About the Book
Underground filmmaker Tina Mori became a legend in the late 1970s with a stolen camera, a series of visionary Super 8 shorts (
The Eye
,
The Stairs
,
The Imperial Dynasty of America
) and a single feature film, heralded as her masterpiece,
Dragon's Teeth
. Then she disappeared under mysterious circumstances. Was it foul play, or did Tina Mori go somewhere else? And if so, where? Could it have been the otherworldly Carcosa so often referenced in her films?
Through many layers, including letters, a 'zine made by a teenage horror film fan, and a memoir written by Mori's college roommate and muse, film historian and debut novelist Brian Hauser delves deep into Tina Mori's life and legacy, exploring the strange depths and fathomless shadows situated between truth, fiction, fantasy, and the uncanny.
Cover by Matthew Revert
Pub Date: May 28, 2019
Format: Trade Paperback
ISBN-13: 978-1-939905-48-2
Format: eBook
ISBN-13: 978-1-939905-49-9
Reviews
Media Files
Disclosure of Material Connection: Some of the links in the page above are "affiliate links." This means if you click on the link and purchase the item, I will receive an affiliate commission. I am disclosing this in accordance with the Federal Trade Commission's
16 CFR, Part 255
: "Guides Concerning the Use of Endorsements and Testimonials in Advertising."