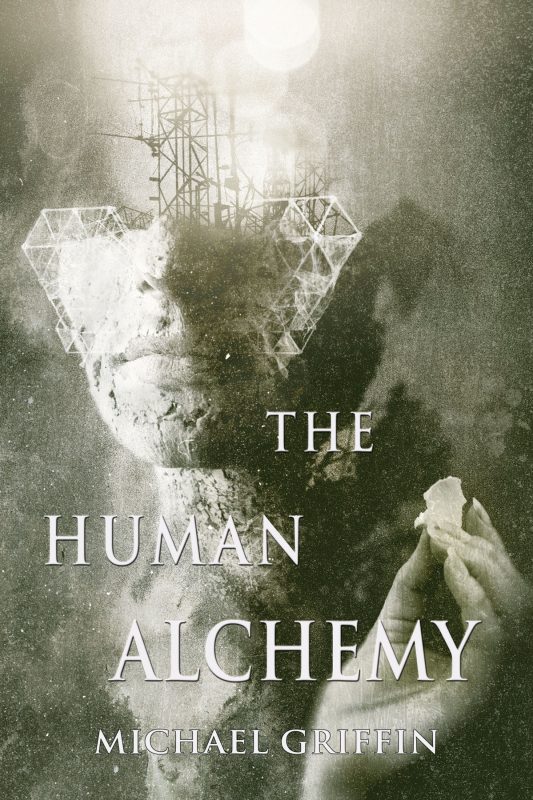 Michael Griffin's second collection, The Human Alchemy, features eleven magnificent tales where dreamlike beauty and breathtaking horror intertwine. Look for The Human Alchemy at better independent booksellers everywhere, and most online retailers. Copies with signed bookplates are available direct from Word Horde.
About the Book
Heralded as one of the leading voices in contemporary weird fiction, Michael Griffin returns with his second collection,
The Human Alchemy
. Here you will find eleven magnificent tales of the strange and sublime, the familiar and the disquieting, where dreamlike beauty and breathtaking horror intertwine. Featuring an introduction by S.P. Miskowski.
Cover Art by Jarek Kubicki
Cover Design by Scott R Jones
Pub Date: June 30, 2018
Format: Trade Paperback
ISBN-13: 978-1-939905-40-6
Format: eBook
ISBN-13: 978-1-939905-41-3
Table of Contents
Introduction by S.P. Miskowski
Firedancing
The Smoke Lodge
Everyone Gathers at Haystack Rock
The Slipping of Stones
The Tidal Pull of Salt and Sand
Delirium Sings at the Maelstrom Window
An Ideal Retreat
Endure Within a Dying Frame
The Only Way Out is Down
The Insomniac Who Slept Forever
The Human Alchemy

Reviews
"These works challenge the reader to consider worlds of alternate and potentially transcendent possibilities that impinge upon our own. […] [Griffin's] stories are fantastical and horrific, and their outcomes are refreshingly unpredictable." —Publishers Weekly
"Every story in The Human Alchemy is a finely-wrought tapestry, containing many shades of darkness and light. Michael Griffin deftly weaves together threads of loss, mysticism, and creeping fear to create a truly remarkable collection. His tales usher the reader through the familiar world, then reveals to them the infinite." —Richard Gavin, author of Sylvan Dread
"Griffin's characters often live in the aftermath of loss and, deeply wounded, they search for something to make them whole or to make them feel the world is not an arbitrary place. From cult followers awaiting enlightenment, to believers in mystical texts, to a mathematician who tries to formulate the structure of the world, to a woman who thinks she's entering a threesome but ends up getting (and losing) so much more, Griffin's characters pursue the lure of enlightenment into places that are very dark indeed–and once they're inside, chances are they won't be able to get out. A strong collection that makes us understand the weird in a powerful new way." —Brian Evenson, author of A Collapse of Horses
"Michael Griffin's The Human Alchemy is fine art dripping slime from another dimension. This is cool, strange, creepy, elegant fiction. Think Iceberg Slim in a tailor-made Italian suit channeling the best of Lovecraft while dragging it, kicking and screaming, into our time. Throw in crackling dialogue and an Escher-like ability to bend time and space while forging new realities and what you have is a collection that cements Griffin as one of the most stylish, unique, and entertaining voices in contemporary weird fiction." —Gabino Iglesias, author of Zero Saints
"Michael Griffin's The Human Alchemy reveals a multifoliatedly arcane world hidden beneath the surface of our own mundane one, riddling it with hell-holes, quicksand and potential ecstatic ruin. His stories snag and drown readers by degrees, fast or slow, every sequence a new section of reef lying in wait for unwary navigators, especially those trained to expect the usual horror tropes. In other words, damn this stuff is Weird." —Gemma Files, author of Experimental Film

Disclosure of Material Connection: Some of the links in the page above are "affiliate links." This means if you click on the link and purchase the item, I will receive an affiliate commission. I am disclosing this in accordance with the Federal Trade Commission's
16 CFR, Part 255
: "Guides Concerning the Use of Endorsements and Testimonials in Advertising."