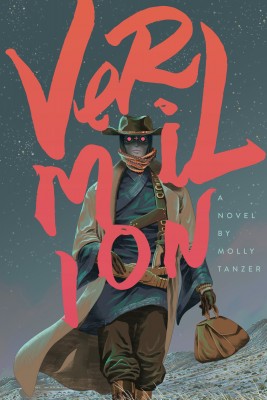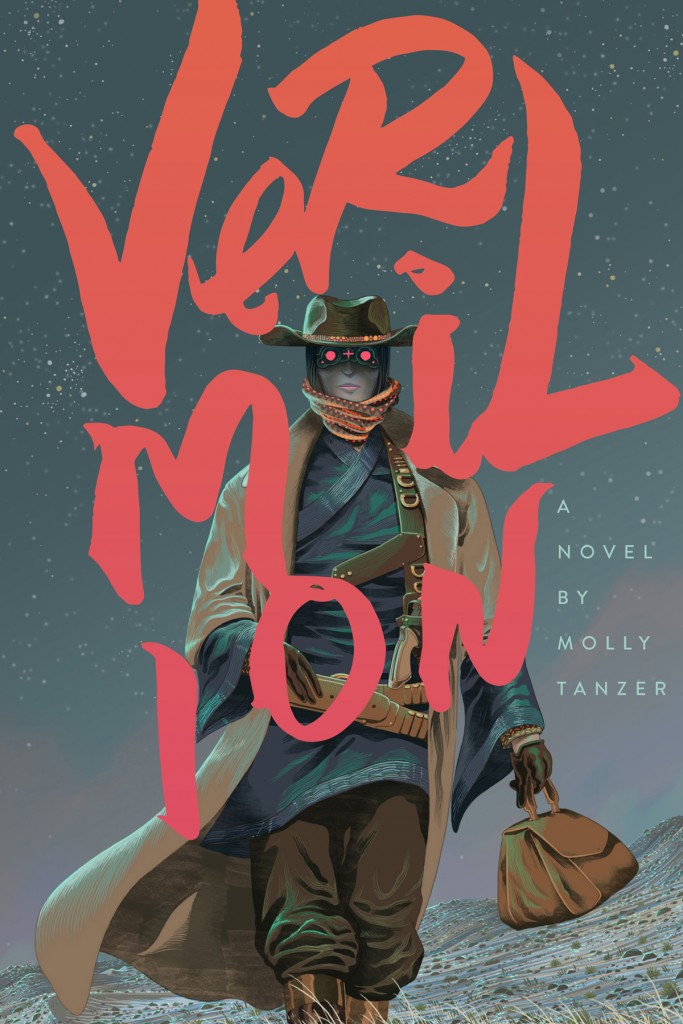 From British Fantasy Award nominee Molly Tanzer comes debut novel Vermilion, a spirited weird Western that puts the punk back into steampunk. Look for Vermilion at better independent booksellers everywhere, and most online retailers.
About the Book
Gunslinging, chain smoking, Stetson-wearing Taoist psychopomp, Elouise "Lou" Merriwether might not be a normal 19-year-old, but she's too busy keeping San Francisco safe from ghosts, shades, and geung si to care much about that. It's an important job, though most folks consider it downright spooky. Some have even accused Lou of being more comfortable with the dead than the living, and, well… they're not wrong.
When Lou hears that a bunch of Chinatown boys have gone missing somewhere deep in the Colorado Rockies she decides to saddle up and head into the wilderness to investigate. Lou fears her particular talents make her better suited to help placate their spirits than ensure they get home alive, but it's the right thing to do, and she's the only one willing to do it.
On the road to a mysterious sanatorium known as Fountain of Youth, Lou will encounter bears, desperate men, a very undead villain, and even stranger challenges. Lou will need every one of her talents and a whole lot of luck to make it home alive…
Cover Art by Dalton Rose
Cover Design by Osiel Gómez
Pub Date: April 15, 2015
Format: Trade Paperback
ISBN-13: 978-1-939905-08-6
Format: eBook
ISBN-13: 978-1-939905-10-9
Reviews
"Vermilion is a unique, hearty, thought-provoking romp that rewrites history with a vivacious flourish." —Jason Heller, NPR
"Tanzer's first novel is a splendid page-turner of a Weird West adventure. […] This hugely entertaining mixture of American steampunk and ghost story is a wonderful yarn with some of the best dialogue around." —Publishers Weekly (starred review)
"Old West steampunk has another appealing heroine in Lou (pair her with the equally winsome female lead of Elizabeth Bear's Karen Memory) to go along with the delightfully over-the-top villains. The pages turn themselves in this debut novel from a small press that deserves a big audience." —Library Journal (starred review)
"Vermilion is fresh and strange — a dark and sparkling story of magic, monsters, and mystery in the Old Weird West. Gloriously weird and heartfelt, it's a credit to the genre from start to finish." —Cherie Priest, author of Maplecroft and Boneshaker
"Tanzer's debut novel is extraordinary, portraying a world that is engagingly curious and curiously engaging. One doesn't realise how much one's life has been missing a story about a Chinese/English buster of violent ghosts out in the wilder end of the Wild West until one reads this. Plus, talking bears." —Jonathan L. Howard, author of the Johannes Cabal novels and Carter & Lovecraft
"An amazing debut novel from an author to be reckoned with, Vermilion is most definitely Top Shelf." —David Bowles, The Monitor
"Vermilion is a fun puzzle, a gender-and-genre bending romp. […] Tanzer creates a fantastical world that holds together, with a fantastic character at its heart." —Fantasy Literature

Disclosure of Material Connection: Some of the links in the page above are "affiliate links." This means if you click on the link and purchase the item, I will receive an affiliate commission. I am disclosing this in accordance with the Federal Trade Commission's
16 CFR, Part 255
: "Guides Concerning the Use of Endorsements and Testimonials in Advertising."