Cover Reveal: Scott Nicolay's And at My Back I Always Hear
Word Horde proudly presents And at My Back I Always Hear, the new collection from World Fantasy Award-winning author Scott Nicolay. In these eight contemplative tales of the macabre and uncanny, Nicolay demonstrates why he has been called a master practitioner of the modern Weird Tale.
Preorder your copy today from Word Horde, and you'll also receive a signed bookplate from Scott Nicolay, and a free eBook in your preferred format.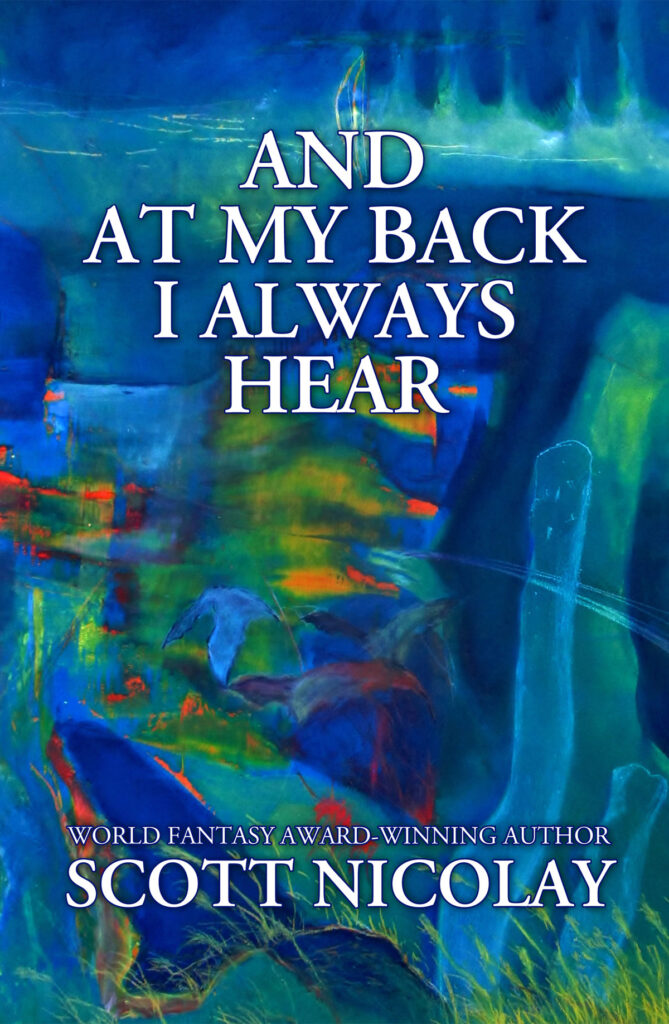 "[Nicolay's] perspective is always outsider-identified, entirely concerned with characters who refuse to settle, both literally and figuratively; his protagonists often hover on a knife's edge, caught in some sadly inescapable moment of realization. They've failed and been failed, left discarded amongst the wreckage of systemic inequity. And now that they have nothing left to cling to, their inner eye pops open, suddenly able to see the darkness lurking inherent in every crevice, the emptiness revolving inside every atom."
—from the introduction by Gemma Files
Cover Art by David Verba
Cover Design by Michaela Waltz
Pub Date: April 26, 2022
Format: Trade Paperback
ISBN-13: 978-1-956252-02-6
Format: eBook
ISBN-13: 978-1-939905-70-3