Cover Reveal: The Lure of Devouring Light
We are pleased to reveal the cover to Michael Griffin's The Lure of Devouring Light, which Word Horde will be publishing in April. This cover features artwork by Jarek Kubicki and design by Scott R Jones, and if you like what you see on the outside, just wait until you have a chance to dig in to the inside. Preorders are now open.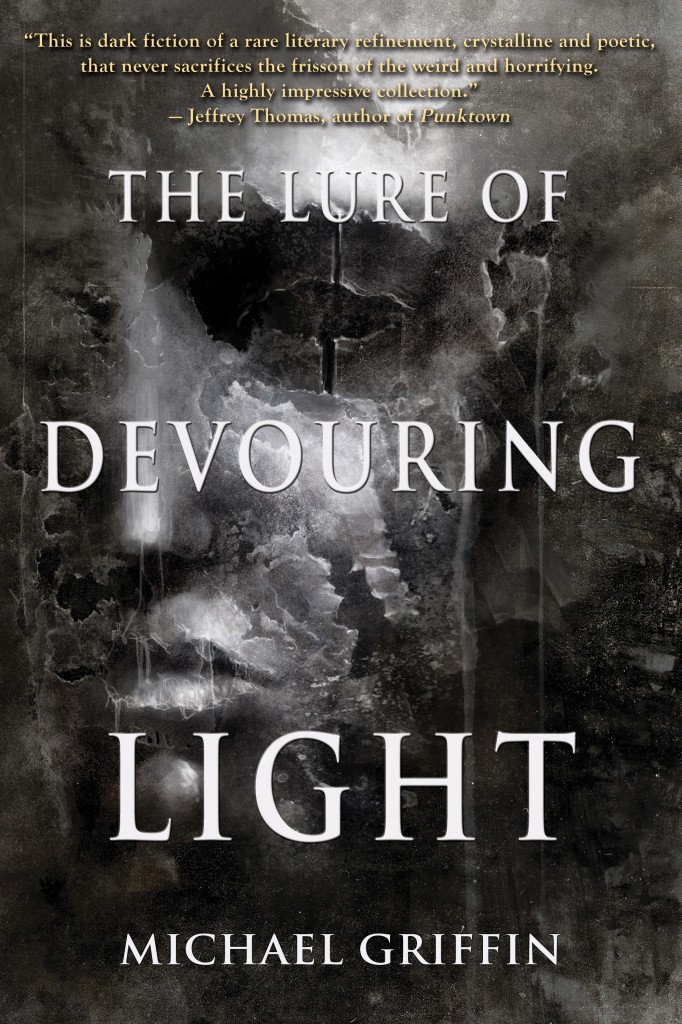 Over the last few years, Michael Griffin has been heralded by critics as an author of breathtaking skill, melding the aesthetics of quiet horror, dreamlike wonder, and the strangeness inherent in the classical weird. Readers have sought his stories, scattered throughout prestigious anthologies, magazines, and limited-edition chapbooks, hoping to assemble their own collections of Griffin's ferocious, poetic fiction.
Now, Word Horde presents Michael Griffin's debut collection, The Lure of Devouring Light. Here you will find strange and luminous tales, character-driven, emotionally resonant, and grappling with horrors both everyday and supernatural.
Experience for yourself The Lure of Devouring Light.