Get Ready to Ragnarok with Christine Morgan's The Raven's Table
Our first book of 2017, Christine Morgan's Viking-themed collection The Raven's Table, just received a starred review in Publisher's Weekly. "These original stories of Viking adventure ring with historical glory and drama, rising and falling in the rhythms of legends and myths passed down over the generations. Thriller and fantasy author Morgan (Murder Girls) taps into the power of fireside tales in a collection that is steeped in tradition and yet completely fresh. […] These works have the sure, solid feel of a talented author deeply engaged with her source material and genre. They're an excellent read for those who enjoy myths and legends of all kinds." Read the full review at this link.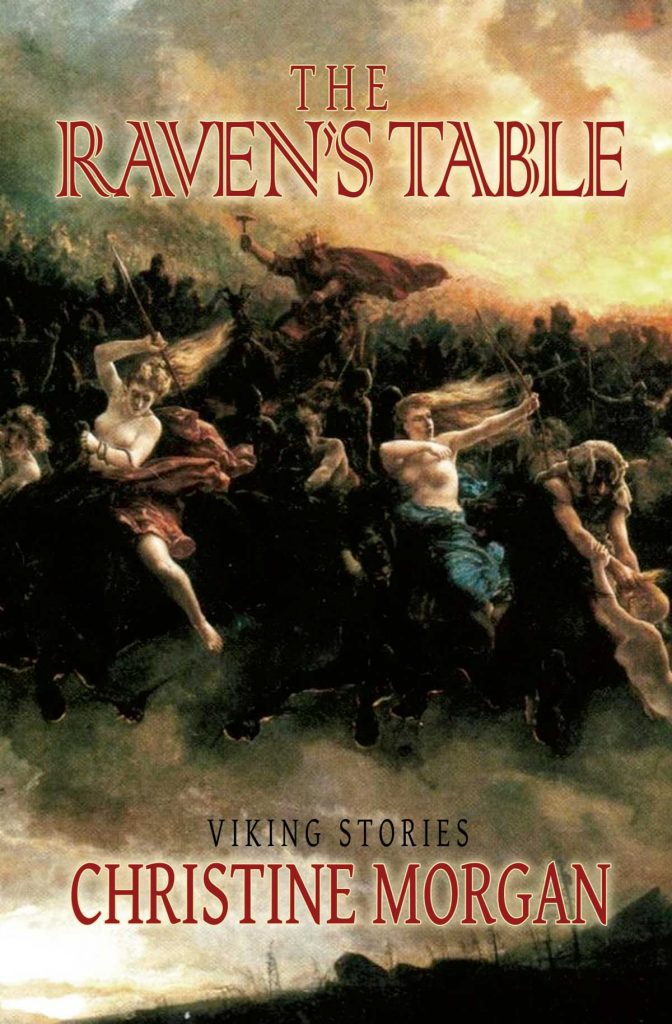 Listen…
The furious clangor of battle. The harrowing singing of steel. The desperate cries of wounded animals. The gasps of bleeding, dying men. The slow, deep breathing of terrible things–trolls, giants, draugr–waiting in the darkness. The wolf's wind howling, stalking like death itself. The carrion-crows, avaricious and impatient, circling the battle-ground, the Raven's Table.
Listen…
The skald's voice, low, canting, weaving tales of fate and heroism, battle and revelry. Of gods and monsters, and of the women and men that stand against them. Of stormy Scandinavian skies and settlements upon strange continents. Of mead-hall victories, funeral pyres, dragon-prowed ships, and gold-laden tombs. Of Ragnarok. Of Valhalla.
For a decade, author Christine Morgan's Viking stories have delighted readers and critics alike, standing apart from the anthologies they appeared in. Now, Word Horde brings you The Raven's Table, the first-ever collection of Christine Morgan's Vikings, from "The Barrow-Maid" to "Aerkheim's Horror" and beyond. These tales of adventure, fantasy, and horror will rouse your inner Viking.
Preorder The Raven's Table today!
—
In other news, we are quite pleased to see John Langan's The Fisherman and Livia Llewellyn's Furnace on the Locus Recommended Reading List, alongside a bunch of other great books. Check out the full list at this link.
—
And we also note that author Mary Wollstonecraft Shelley died on this day in 1851. Check out our tribute to her: Eternal Frankenstein.