Mr. Suicide wins the Bram Stoker Award
A hearty congratulations to Nicole Cushing, whose Word Horde debut Mr. Suicide was awarded the Bram Stoker Award for Superior Achievement in a First Novel this weekend at StokerCon in Las Vegas. Here's a photo of Nicole holding her haunted house, courtesy of Rhonda Rettig: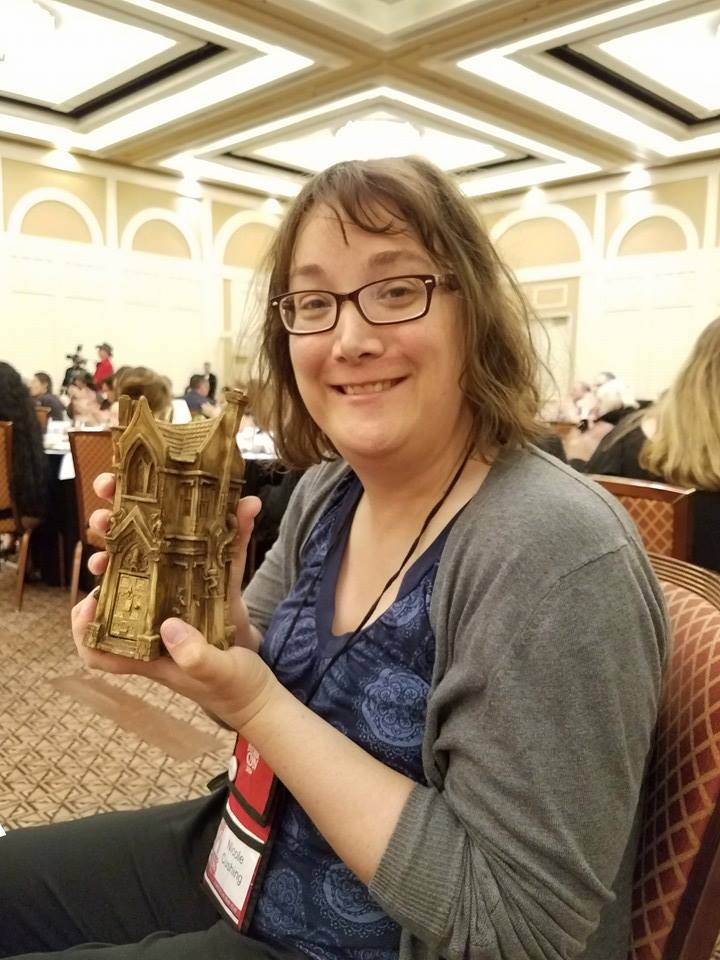 It's been quite a journey over the year since Mr. Suicide was released, and at times we wondered if Mr. Suicide might be too controversial, too transgressive, for the Stoker Awards. We're pleased to have been proven wrong in that respect. (You sickos!)
We'd also like to say thanks to a number of people for their roles in bringing Mr. Suicide to you: Nicole Cushing, for writing a book that was impossible to put down; Zach McCain, for that haunting cover; Shannon Page, for copyediting; Sean M. Thompson, for publicity; authors Jack Ketchum, Billy Martin (AKA Poppy Z. Brite), and Ray Garton for reading and blurbing the book; Publishers Weekly, for a review that felt more like a warning; the members of the Horror Writers Association, for voting for Mr. Suicide; and you, the reader, for all you do to support Word Horde authors. We couldn't do it without you.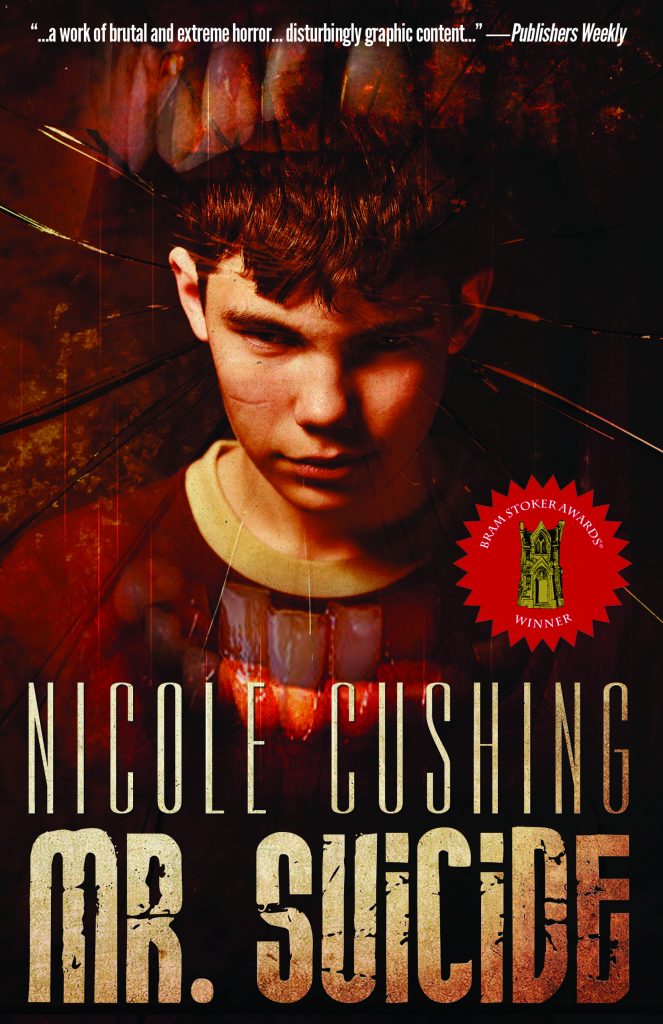 Mr. Suicide is available wherever better books are sold. Ask for Mr. Suicide by name at your favorite bookstore!