Orrin Grey's Guignol & Other Sardonic Tales cover reveal, An Anniversary Coupon, Scratch & Dent Sale, and Amber Fallon's Fright Into Flight shipping soon!
Lots of news to unpack this morning, but let's start with the biggest monster in the room: Orrin Grey's Guignol & Other Sardonic Tales. Dropping October 2, in plenty of time for Halloween, Orrin Grey's new collection has been called "a veritable smorgasbord of horrific thrills and chills" and "a must-read for hardcore fans of horror" (Publishers Weekly). Let's take a look…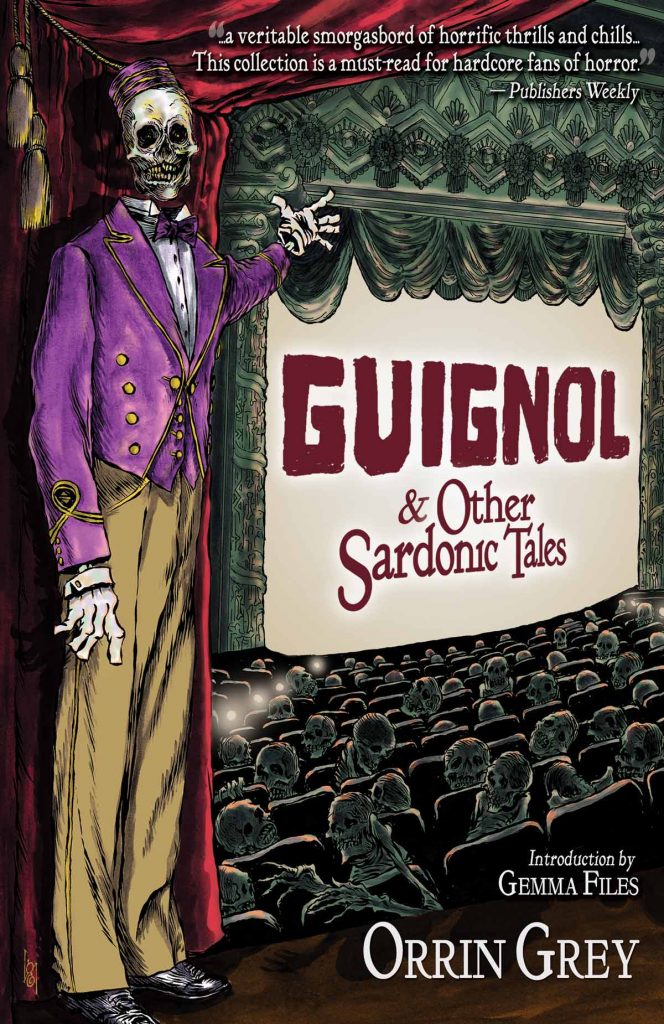 "Enter this freakishly inventive cabinet of curiosities if you will, every story providing a redly drippy skull-window straight into the id-vortex of a modern horror master–gape in awe, laugh out loud, feel your mental mouth start to water." –Gemma Files, from the introduction
Orrin Grey has a knack for cruel stories.
Contes Cruel, to be exact.
Sardonic Tales like the fourteen collected here, ready to wrench the reader's emotions, tantalize, and terrify. Drawing inspiration from the likes of Roger Corman, Robert E. Howard, H.P. Lovecraft, the Theatre de Grand Guignol, Universal's monster movies, Hammer horror, kaiju flicks, and more, all while creating something unique, intoxicating, and, yes, cruel.
Guignol & Other Sardonic Tales has something for everyone… even the most jaded readers.
Order your copy of Guignol & Other Sardonic Tales today!
Cover art by everyone's favorite art creep, Nick "The Hat" Gucker.
—
We're coming up on the fifth anniversary of our first book, Tales of Jack the Ripper, so here's a special offer: the Jack Pack. Add Tales of Jack the Ripper & Alan M. Clark's A Brutal Chill in August to your cart, get them both for $25 with coupon code jackpack. Ends 8/31/18!
—
We received a few returns last week, and Elinor says it's better to sell them than to count them, so we've added a few things to our Scratch & Dent Sale page. Take a look and save a few bucks!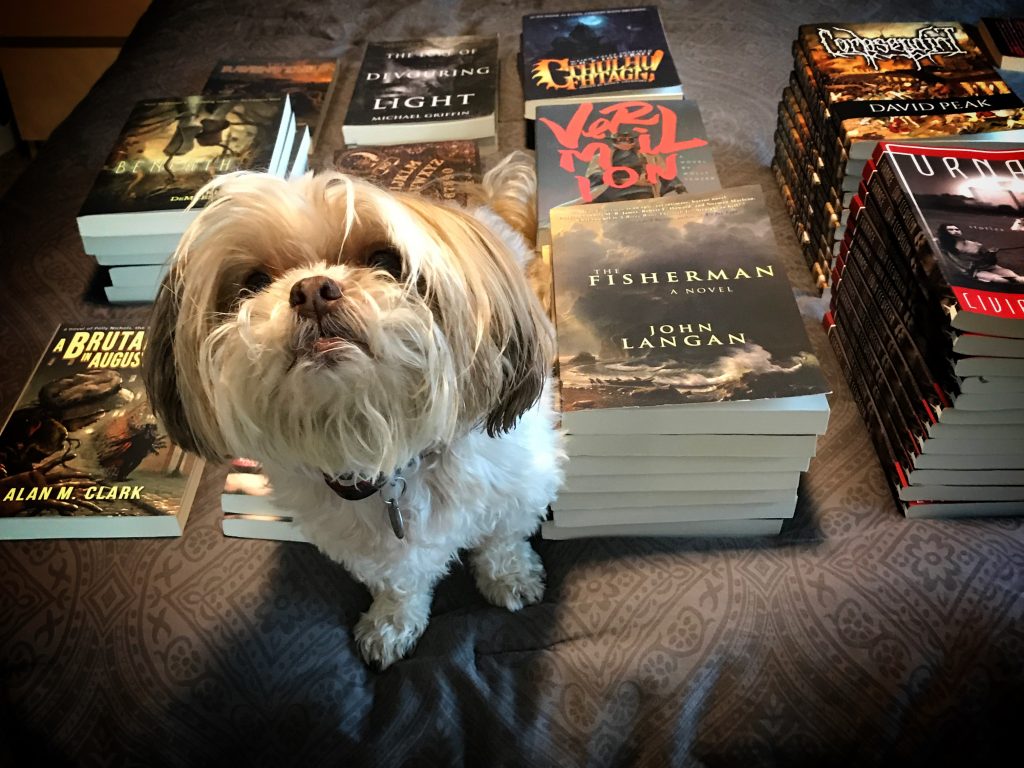 —
Finally, Amber Fallon's anthology Fright Into Flight will be shipping very soon, but there's still time to place your preorder. Publishers Weekly says, "Fallon has collected some true gems that will be perfect for fans of horror stories centered on female power and dangerous women." And, with this lineup, you know you're in for something awesome: Damien Angelica Walters, Izzy Lee, Letitia Trent, Christine Morgan, Desirina Boskovich, Nancy Baker, Kathryn Ptacek, Nancy Kilpatrick, Shannon Lawrence, Gemma Files, Leza Cantoral, Martel Sardina, Allyson Bird, Rebecca Gomez Farrell, Pamela Jeffs, and Nadia Bulkin. Order your copy of Fright Into Flight today!