This fall, Word Horde will be releasing Fright Into Flight, an anthology of horror stories by women themed around the idea of flight, edited by Amber Fallon. Whether you're flying the unfriendly skies or safe on the ground, we think you're going to enjoy this turbulent ride. Here's a peek at the cover…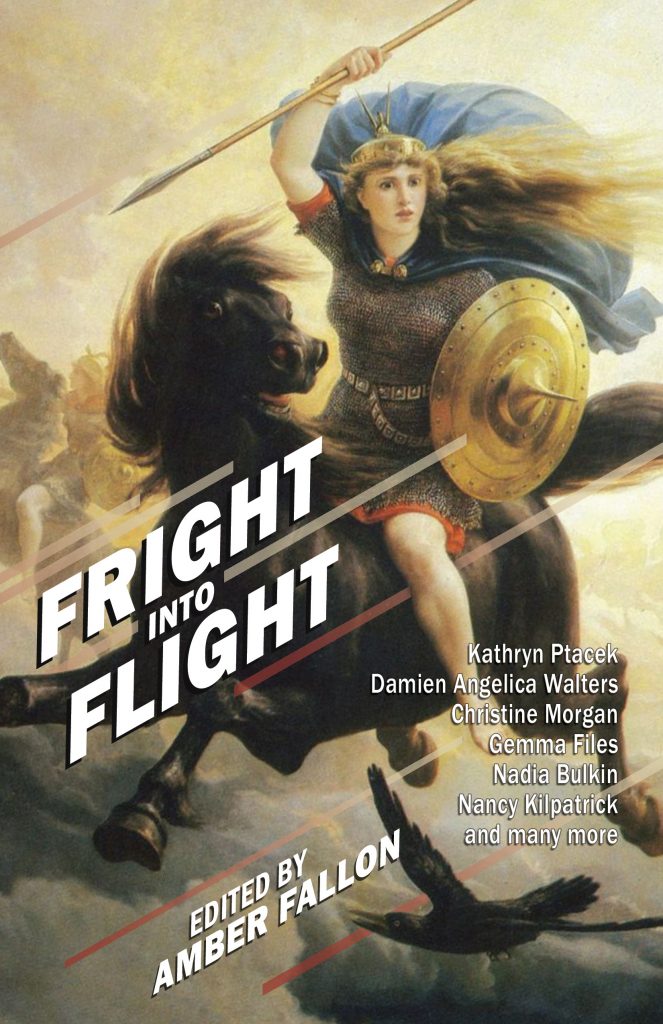 From the earliest depictions of winged goddesses to the delicate, paper-winged fairies of the Victorians, from valiant Valkyries to cliff-dwelling harpies, from record-setting pilots to fearless astronauts, women have long since claimed their place in the skies, among the clouds and beyond.
Word Horde presents Fright Into Flight, the debut anthology from Amber Fallon (The Terminal, The Warblers), in which women take wing. In these stories connected by the unifying thread of flight, authors including Damien Angelica Walters, Christine Morgan, and Nadia Bulkin have spread their wings and created terrifying visions of real life angels, mystical journeys, and the demons that lurk inside us all. Whether you like your horror quiet and chilling or more in-your-face and terrifying, there's something here for every horror fan to enjoy.
You're in for a bumpy ride..So fasten your seatbelt, take note of the emergency exits, hold on to your airsick bag, and remember that this book may be used as a flotation device in the event of a crash landing.
—
Amber Fallon has picked a great lineup of stories for Fright Into Flight so far, and we'll be opening up preorders soon, but for now, we're looking for a few more stories to fill in the gaps. As Amber says, "I want stories with wings and teeth, I want fear, I want heartbreak, I want depravity and darkness. I want to read things that will make me afraid to look up into the sky. The interpretation of the theme 'flight' is really up to you. You can go more traditional and give me stories of airports, airplanes, and demons on the wing or you could stretch it and offer tales of winged harpies, space crafts, flying beasts, angels, demons, or anything in between. The ideal story would be between 2,000 and 5,000 words in length." If you're a woman who has the right stuff, reprint or original, please drop Amber a line at amber[at]amberfallon[dot]net. This open call closes Monday, May 14, 2018, so move with the speed of Nike if you want your story to be considered.
—
We've also just released David Peak's black metal horror novel Corpsepaint onto the world. Here's just some of the press Corpsepaint has received so far…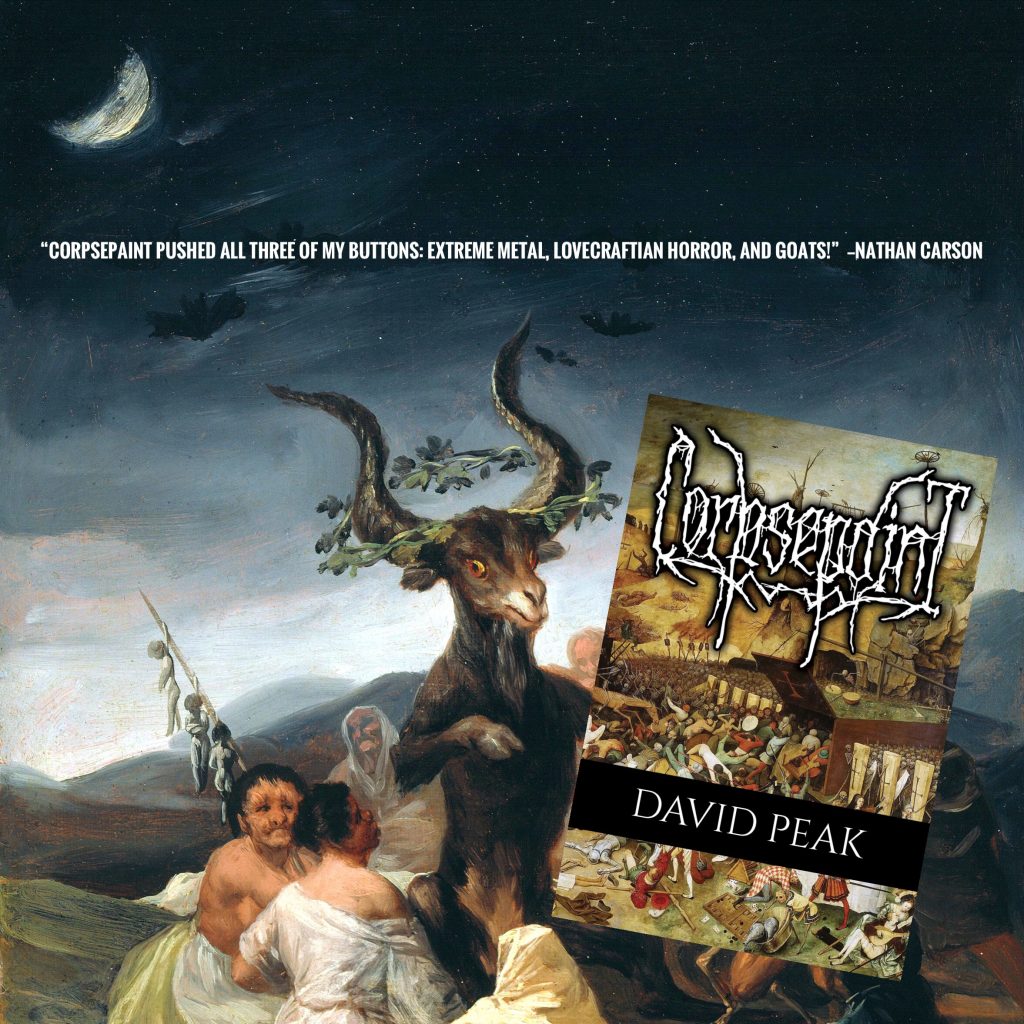 "If you live and breathe both black metal and literary horror, this book is a gift." –CVLT Nation
"An icy hymn to apocalypses both cosmic and personal, David Peak's novel is as savage and grim as the music of Darkthrone, but also as intricate and otherworldly as that of Emperor. A black metal masterpiece…" –Ginger Nuts of Horror
"I loved Corpsepaint. I love black metal, I love cosmic horror. This book is a match made in heaven (or should that be Hell?!) for me." –The Grim Reader
"Cosmic-pessimism is Peak's speciality, and when you combine that with the brutal aggression of a black metal band recording an album with a strange cult act, you know things are going to get pretty weird." –This Is Horror
Corpsepaint is best read at maximum volume. Ask for Corpsepaint wherever better books are sold, or order direct from Word Horde today.