Today is the release day for Alan M. Clark's A Brutal Chill in August. This novel details the life of a woman generally rendered a statistic in true-crime accounts: Polly Nichols, the first victim of Jack the Ripper. 128 years after Polly Nichols' murder, finally, this is her story, one of poverty, addiction, abuse, and chapbook publishing. This is horror that happened, and we are proud to be publishing it at Word Horde.
Here's a teaser, from a recent review by Christine Morgan: "I read this book in about five hours straight. Hooked from the very beginning, drawn in, and never let go. […] Historical fiction done right. I cannot love it enough. […] Full immersion, all too vivid and real. […] Absolutely stunning."
Read the full review here.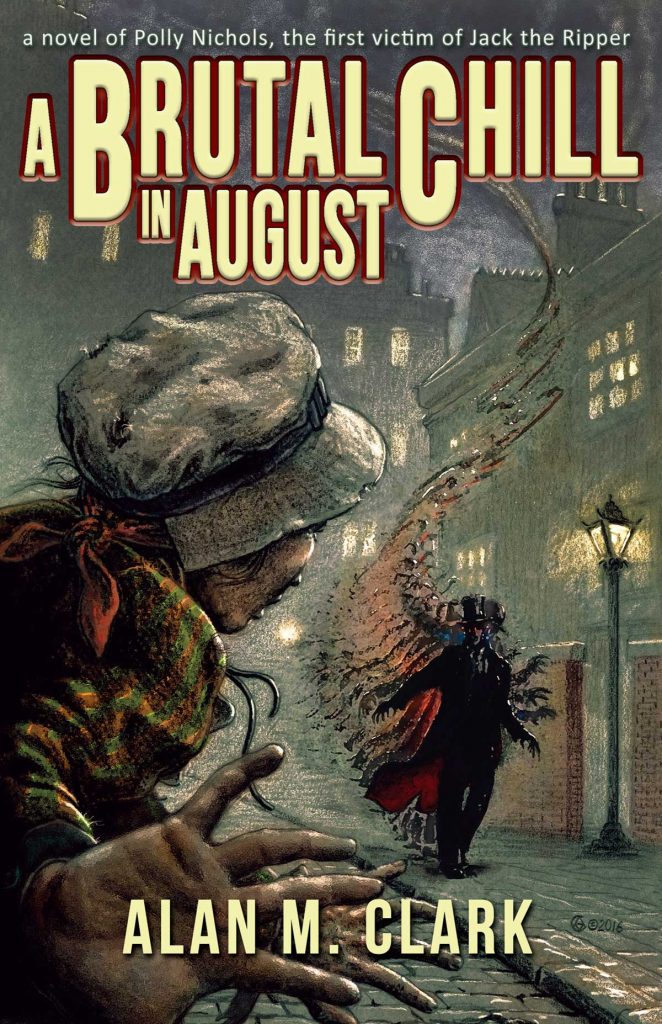 —
And Happy Birthday to Mary Shelley, author of Frankenstein, and inspiration for our forthcoming anthology, Eternal Frankenstein. As of last night, Eternal Frankenstein is off to the printer, and we're rather looking forward to putting this book into your hands, so why not pre-order it?
Here's Christine Morgan again, with a few words about Eternal Frankenstein: "…here's another smash hit from Word Horde … an entire book of new, diverse, wonderfully creepy takes on the classic original tale that launched basically an entire genre. […] You'll get some up-close-and-personal spins on the feminine experience, especially courtesy of Betty Rocksteady (her "Postpartum" is wickedly uncomfortable; I love it!), Damien Angelica Walters ("Sugar and Spice and Everything Nice;" just try and see innocent little girls the same way after this), Amber-Rose Reed ("Torso, Heart, Head" brings all the pieces together), Autumn Christian (updating things with "Sewn Into Her Fingers"), and Tiffany Scandal (showing the tormented intersection of bullying and love in "They Call Me Monster.") […] Plus many more tales, too many to list … Creation and life, defiance of death, motherhood and monsterhood, all that and more can be found in these pages."
Read the full review here.