Today's excerpt from The Children of Old Leech comes to us courtesy of Richard Gavin, an author who knows a thing or two about the carnivorous nature of the cosmos. So let's head out to the woods with this sample of "The Old Pageant."
—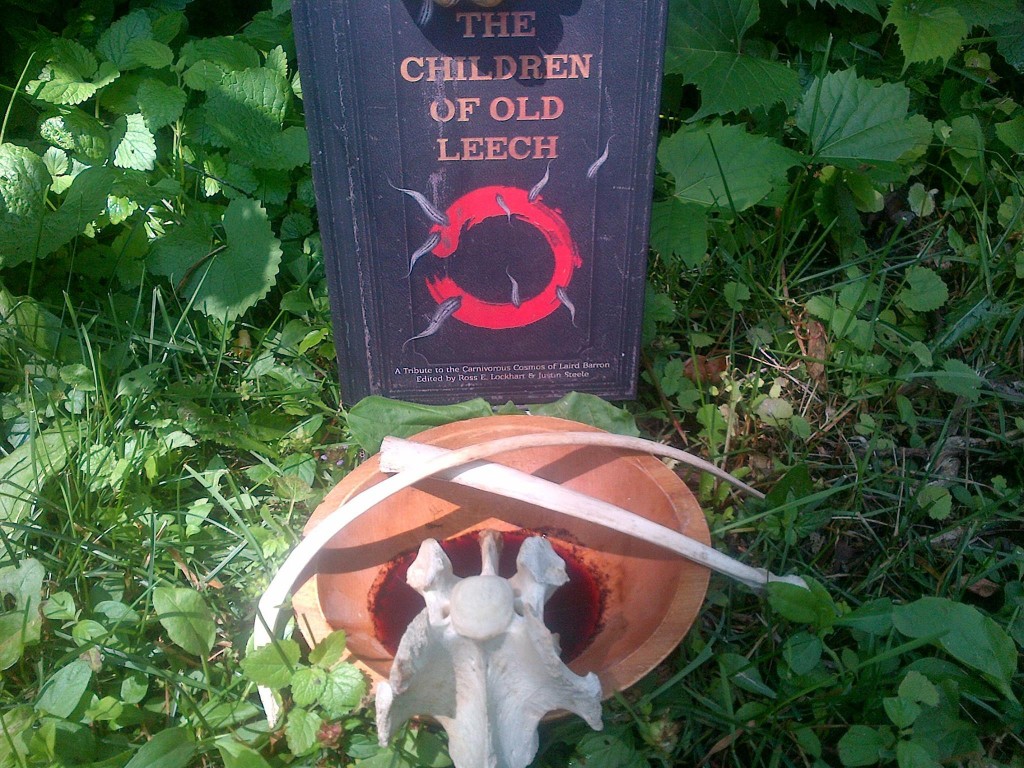 He didn't want her to know how physically taxing he'd found the long drive to the woods, how tedious the prospect of unpacking seemed, or how repugnantly primitive he found their accommodations to be upon their arrival. The holiday had the potential to be far too special an occasion for him to sour it by sulking.
The cabin had been in her family for decades, though the moment he spied it—an oblong box slumped between leprous-looking birch trees—he wondered why she didn't regard the cabin as a skeleton from her family's closet instead of a prideful heirloom.
After an anxious struggle to fit the copper key inside the ancient lock, the door gave, allowing the pair of them to be assaulted by the stench of long-trapped air. The dark had evidently grown so accustomed to the cabin's interior that it stubbornly refused to part for the sunbeams that the man and woman ushered in.
Shutters were peeled back, windows were pried ajar. She stripped the ancient white sheets from the beds and took them outside and hung them from the birch limbs so that the breezes might push out their mustiness.
They cleaned and unpacked and traded off-colour wisecracks. The supper they cooked together was hearty and its aroma managed to mask a bit of the cabin's cloying staleness.
After eating he delighted her by finding the detached footboard that had once braced the lower bunk bed she'd slept on as a girl. It had been wound in a shower drape of translucent plastic and stored behind her grandmother's dormant sewing desk.
Her grandfather had carved (with visible skill and obvious love) an inscription into the footboard:
Here lies Donna Hammill
Each and every summer
Dreaming…
—
The Children of Old Leech: A Tribute to the Carnivorous Cosmos of Laird Barron may be ordered directly from Word Horde or wherever better books are sold. Ask for The Children of Old Leech and other Word Horde titles at your favorite bookseller.