Are you ready to rock? We've got just the right book for you. Dropping June 27, and available to preorder now is Tony McMillen's novel An Augmented Fourth, which has been called "This Is Spinal Tap meets The Thing meets From Beyond." We know you're going to dig it.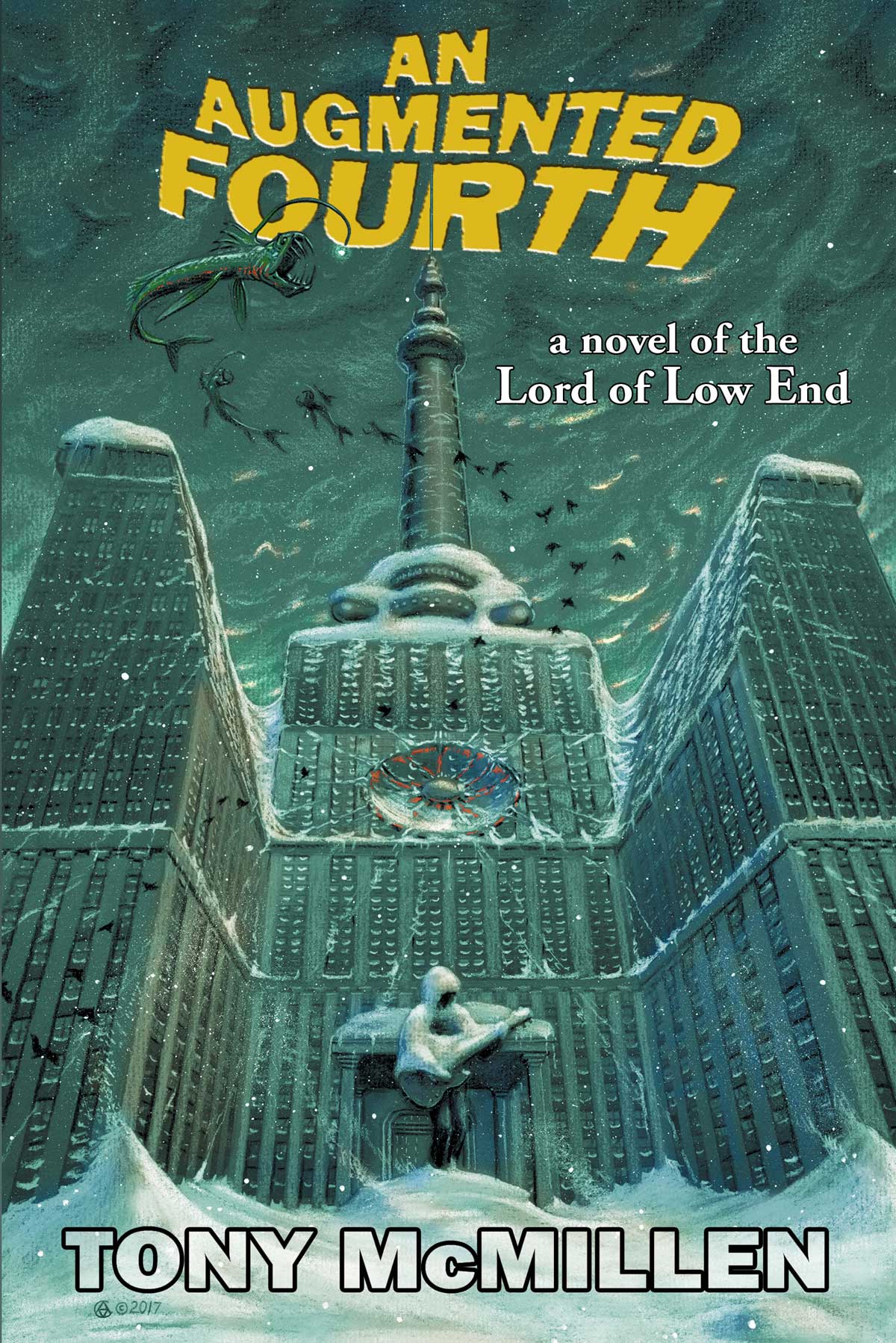 Codger Burton, bassist and lyricist for Frivolous Black, the heaviest heavy metal band to ever come out of the UK, awakens to find his hotel snowed in, his band mates evacuated, and monsters roaming the hotel. Looks like Codger picked the wrong week to quit using cocaine. From the twisted mind of Tony McMillen comes the hilarious rock and roll horror novel An Augmented Fourth, a novel of The Lord of Low End.
"It would take a real virtuoso to properly blend The Thing, The Mist, Black Sabbath, and Bowie into one rollicking, comical cosmic horror tribute to early metal and the dark beyond. Lucky for us, Tony McMillen has the chops to make this mutant beast fly on blessed black wings. An Augmented Fourth is a strange, sludgy, progged-out blast!" –Jeremy Robert Johnson, author of Skullcrack City and Entropy in Bloom
Cover art by Alan M. Clark.