Happy 125th Birthday, H. P. Lovecraft. To celebrate, we baked you an anthology. Featuring 19 weird tales inspired by H. P. Lovecraft by 20 of the best authors working in Weird Fiction today, Cthulhu Fhtagn! is sure to satisfy. But don't just take our word for it. Check out Cthulhu Fhtagn! for yourself!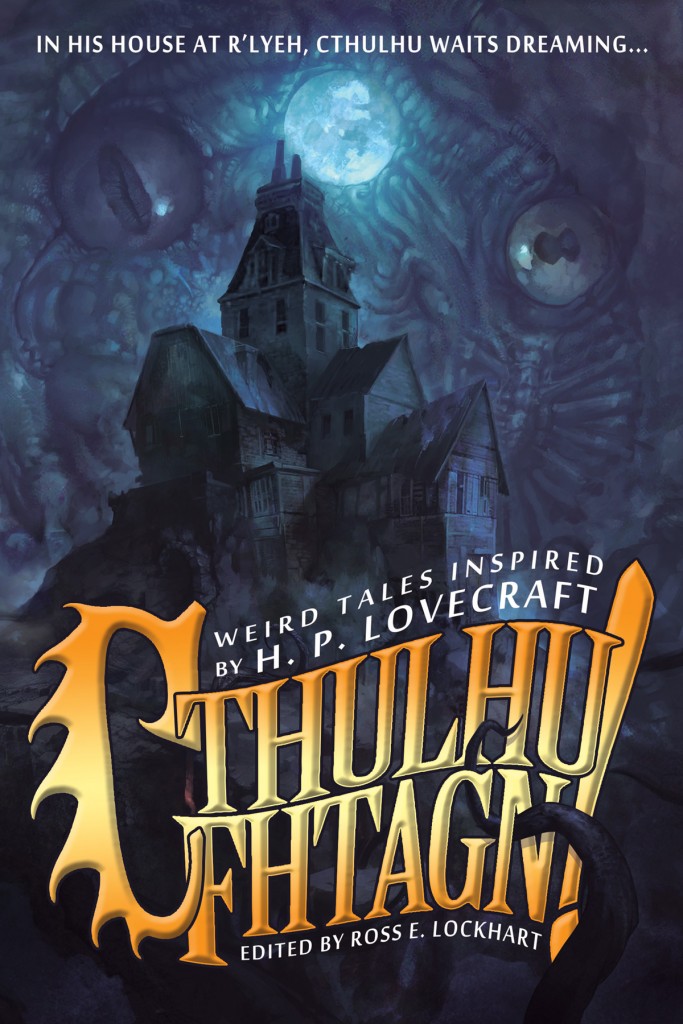 In his house at R'lyeh, Cthulhu waits dreaming…
What are the dreams that monsters dream? When will the stars grow right? Where are the sunken temples in which the dreamers dwell? How will it all change when they come home?
Within these pages lie the answers, and more, in all-new stories by many of the brightest lights in dark fiction. Gathered together by Ross E. Lockhart, the editor who brought you The Book of Cthulhu, The Children of Old Leech, and Giallo Fantastique, Cthulhu Fhtagn! features nineteen weird tales inspired by H. P. Lovecraft.
Edited by Ross E. Lockhart
Cover Art by Adolfo Navarro
Cover Design by MMP
Table of Contents
Introduction: In His House at R'lyeh… – Ross E. Lockhart
The Lightning Splitter – Walter Greatshell
Dead Canyons – Ann K. Schwader
Delirium Sings at the Maelstrom Window – Michael Griffin
Into Ye Smoke-Wreath'd World of Dream – W. H. Pugmire
The Lurker In the Shadows – Nathan Carson
The Insectivore – Orrin Grey
The Body Shop – Richard Lee Byers
On a Kansas Plain – Michael J. Martinez
The Prince of Lyghes – Anya Martin
The Curious Death of Sir Arthur Turnbridge – G. D. Falksen
Aerkheim's Horror – Christine Morgan
Return of the Prodigy – T.E. Grau
The Curse of the Old Ones – Molly Tanzer and Jesse Bullington
Love Will Save You – Cameron Pierce
Assemblage Point – Scott R. Jones
The Return of Sarnath – Gord Sellar
The Long Dark – Wendy N. Wagner
Green Revolution – Cody Goodfellow
Don't Make Me Assume My Ultimate Form – Laird Barron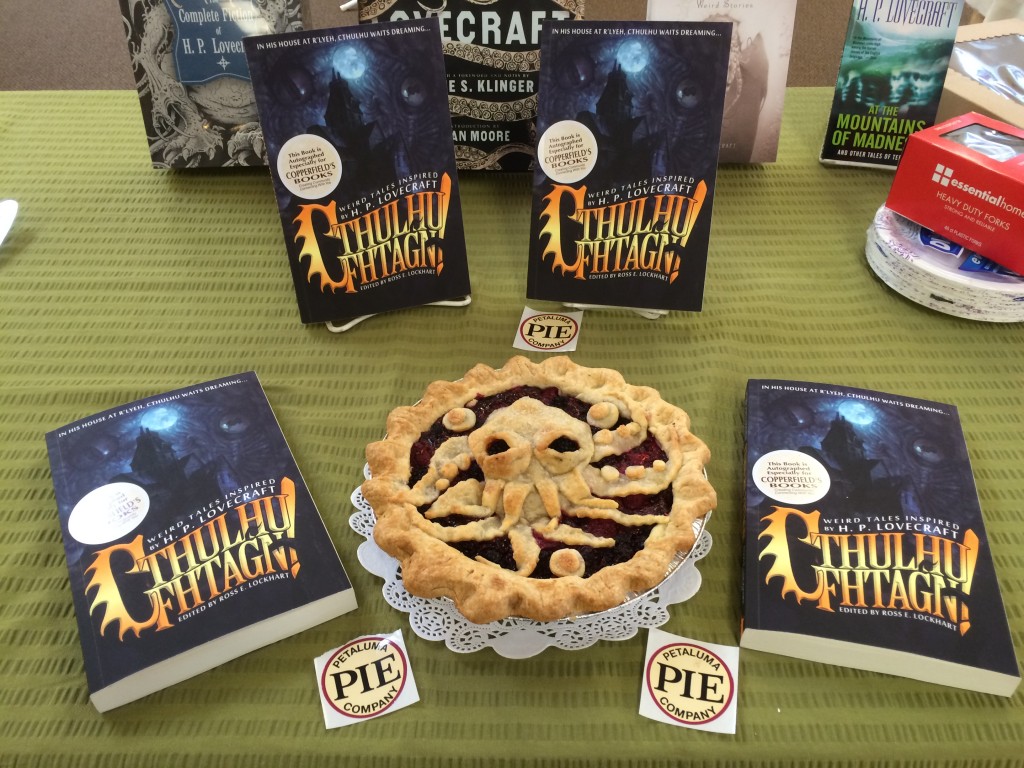 Pie by Petaluma Pie Company.
Ask for Cthulhu Fhtagn! wherever books are sold.