Word Horde is proud to present the latest from Bram Stoker Award-winning author Nicole Cushing, Mothwoman, a novel about family, grief, aliens, mental illness, trauma, sexism, the Mothman legend, Covid, and the encroachment of unreality into American political life.
Preorder your copy today from Word Horde, and you'll also receive a signed bookplate from Nicole Cushing, and a free eBook in your preferred format.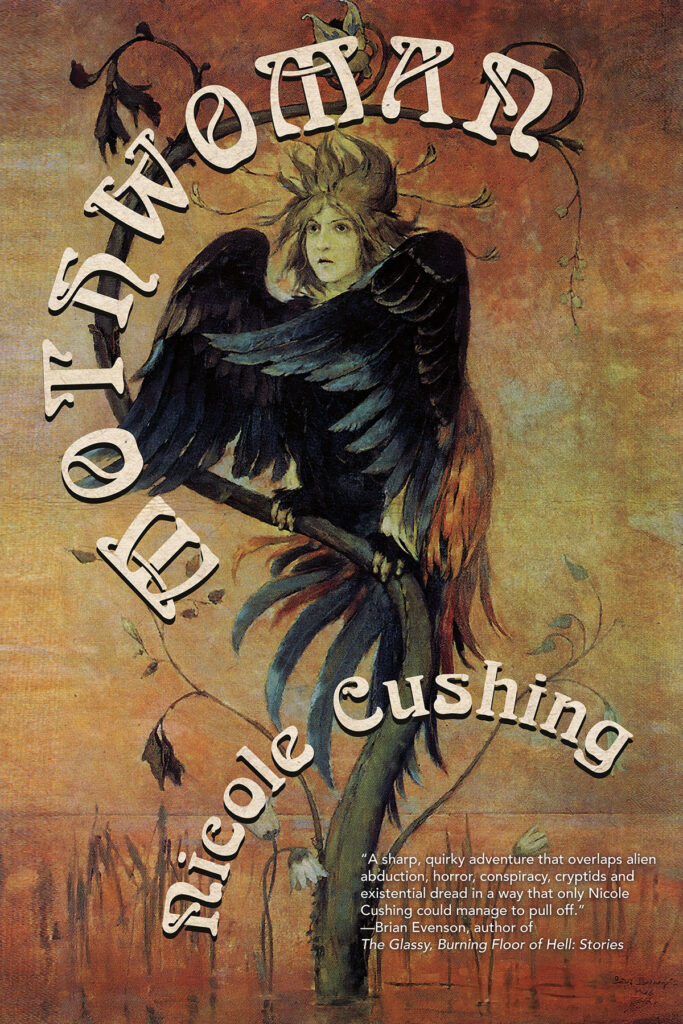 Mothwoman combines the style and playful dark satire of A Sick Gray Laugh with the grimness and relatively quick pace of Mr. Suicide.
Cover Art and Design: Matthew Revert
Pub Date: October 11, 2022
Format: Trade Paperback
ISBN-13: 978-1-956252-04-0
Format: eBook
ISBN-13: 978-1-939905-73-4