This morning, the 2016 This Is Horror Awards were announced, and we at Word Horde are proud to have received awards in three categories:

THIS IS HORROR PUBLISHER OF THE YEAR 2016
Word Horde
"Thank you for selecting Word Horde as This is Horror's Publisher of the Year for the second year in a row. We are honored by your recognition of our hard work and commitment to publishing awesome authors. We plan to celebrate by continuing to publish books that challenge the status quo and tell irresistible, human stories."
—Ross E. Lockhart, Word Horde Publisher & Editor-in-Chief
THIS IS HORROR NOVEL OF THE YEAR 2016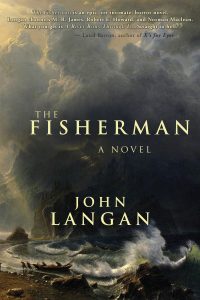 The Fisherman, by John Langan
"I'm thrilled and humbled that the voters have selected The Fisherman as Novel of the Year. To have been nominated alongside the other novels in this category was already an honor, and the ballot as a whole is a reminder of the talent flourishing in the horror field. I'm grateful to everyone who sat down with my book and gave it a chance, and I'm thankful to everyone who cast a vote for it. The Fisherman owes its publication to Ross Lockhart, for which, many, many thanks. It owes its composition to my lovely wife, Fiona, for which all, all of my love."
—John Langan, author of The Fisherman
THIS IS HORROR SHORT STORY COLLECTION OF THE YEAR 2016
Furnace, by Livia Llewellyn
"In twelve years of writing, this is the first award I've ever won—I am absolutely thrilled! Thank you to This is Horror and to everyone who voted for me, and to Word Horde Press for publishing the collection. I promise I won't go mad with my new award powers—or I can, if that's what everyone wants. Either way works for me."
—Livia Llewellyn, author of Furnace
Congratulations to all the winners! Check out the full list of winners and their statements at this link.