If a Word Horde book was one of your favorite reads of 2016, we hope you'll help us tell the world by sharing a link, posting a review, telling a friend, or nominating for an award.
And with that, here's our 2016 lineup. Books make great holiday gifts! Thanks for helping us make 2016 our best year yet!
Furnace, by Livia Llewellyn.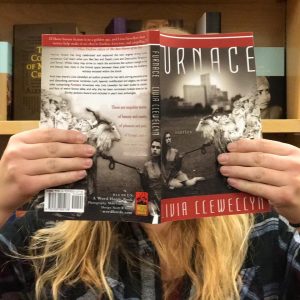 "Beautiful and hideous in the same breath, its 13 tales of erotic, surreal, existential horror pack a logic-shattering punch. […] Llewellyn is steeped in the eerie tradition of H.P. Lovecraft and Thomas Ligotti, and a sympathetic sense of dislocation and dread permeates Furnace. […] Bursting with blood and shadow and dust, with horror and wonder." –Jason Heller, NPR
The Lure of Devouring Light, by Michael Griffin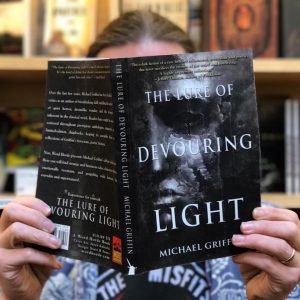 "Michael Griffin's The Lure of Devouring Light is one of those rare first story collections that defines both the writer and the genre, with stories that linger long after the last page is turned. In a year already full of amazing collections from established as well as new writers, we feel this is one collection that will remain one of your favorites for years to come." —This Is Horror
The Fisherman, by John Langan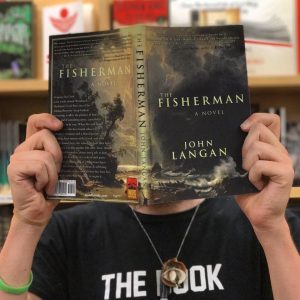 "In his superb new novel The Fisherman, John Langan also manages to sustain the focused effect of a short story or a poem over the course of a long horror narrative, and it's an especially remarkable feat because this is a novel that goes back and forth in time, alternates lengthy stretches of calm with extended passages of vigorous and complex action, and features a very, very large monster." —The New York Times Book Review
A Brutal Chill in August, by Alan M. Clark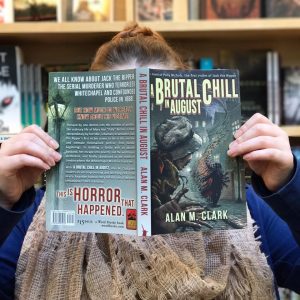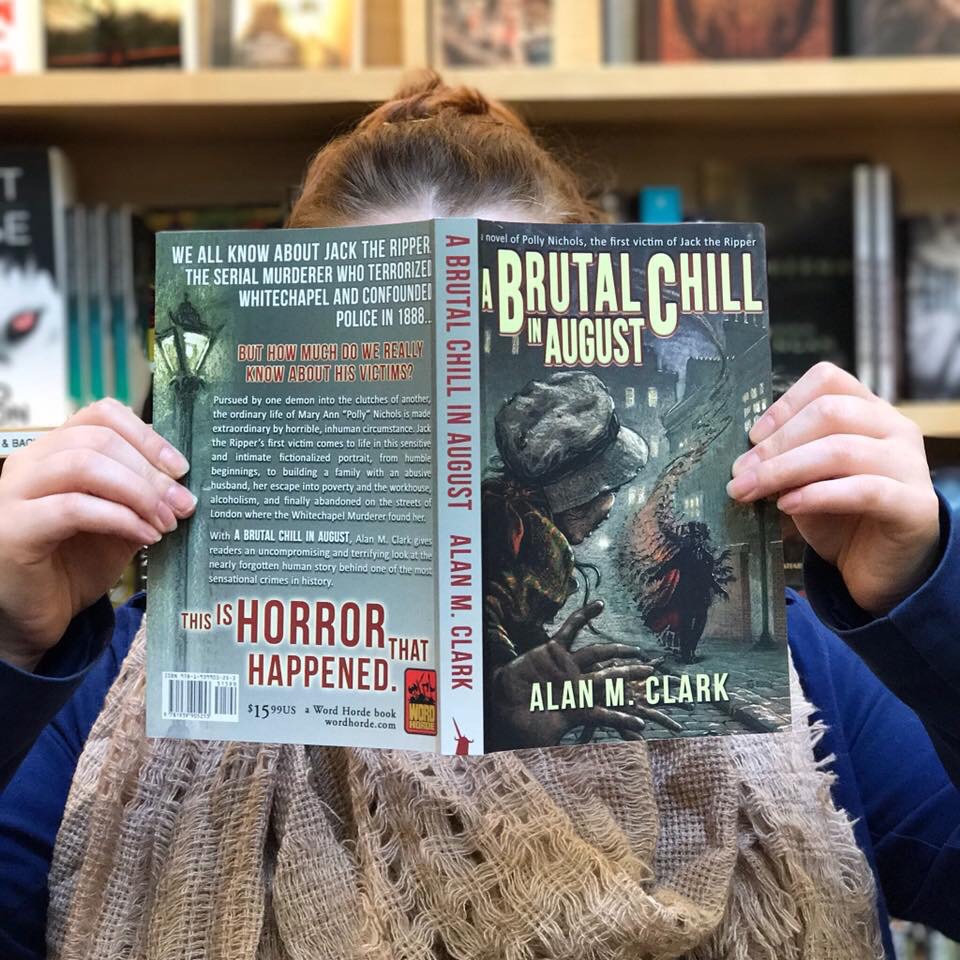 "Everything about this novel inspires admiration. It reveals terrible things about the world of London's poor, yet it is a work of great beauty, ceaselessly entertaining and compellingly readable. The rigging of a ship burning in the fire at the London Docks 'sparkles like a spider web dripping with dew at sunrise'. When we finally meet Jack the Ripper, he emerges from the darkness like an ordinary man, smelling of sulphur and soap. A Brutal Chill in August is a triumph." —Ripperologist Magazine
Eternal Frankenstein, edited by Ross E. Lockhart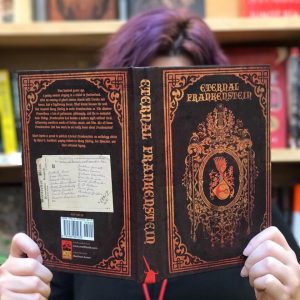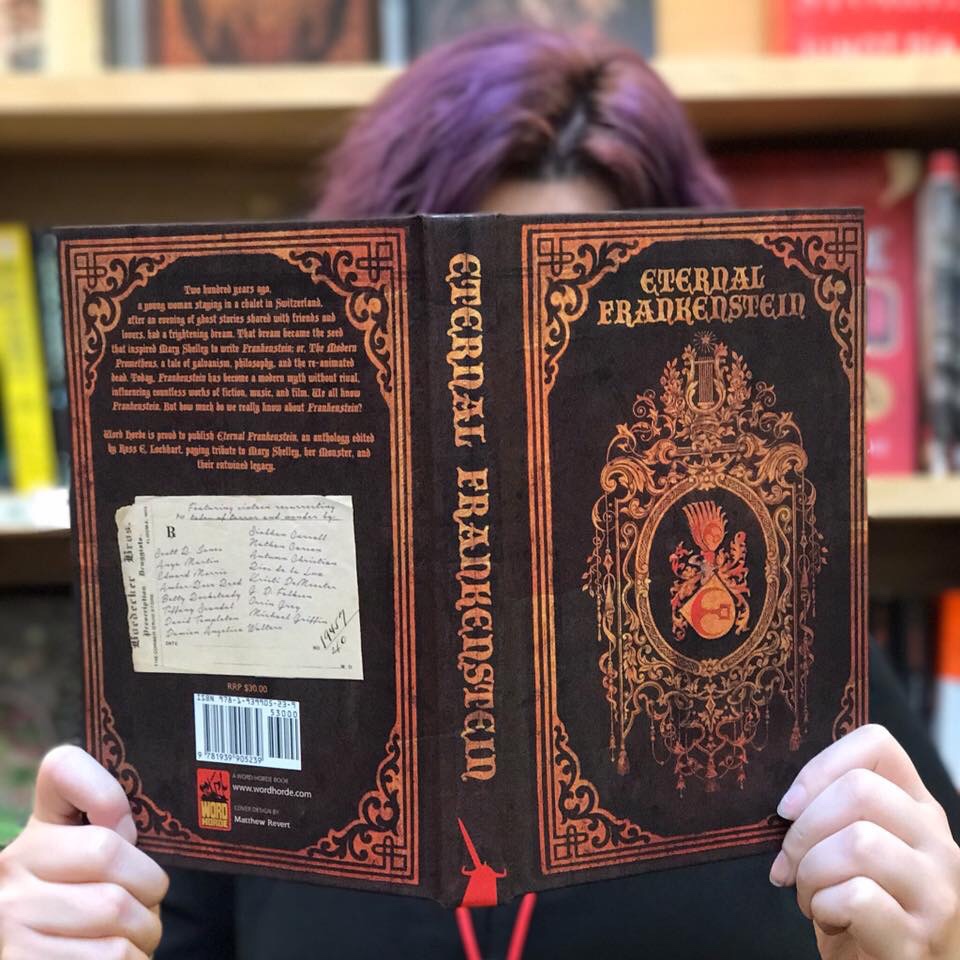 "This impressive compendium contains a rich array of short stories inspired by Mary Shelley's Frankenstein. […] All of the writing is high quality, all the stories are suspenseful, and though most involve reanimation of the dead, the perspectives all differ, as do the historical time periods. […] The anthology would make an excellent college classroom companion to Frankenstein because of its relatable narratives interwoven with history and biography, as well as some vivid present-day tales (particularly Tiffany Scandal's "They Call Me Monster" and Damien Angelica Walters's "Sugar and Spice and Everything Nice") that address bullying, loneliness, and body image." —Publishers Weekly, Starred Review
A shout-out to the crew at Copperfield's Books in Petaluma, CA for helping us show off our books.
PS: Just noted at Tor.com: John Langan's The Fisherman and Livia Llewellyn's Furnace make the list: Reviewers' Choice: Best Books of 2016:
"Langan's novel is deliberate, elegant, and beautifully written; the horror and trauma of these two men is explored to the bone, and in the end, knowing them so well only makes the horrors to come that much more terrifying. If you enjoy horror, I'd highly recommend this incredible novel."
"…the collection that most stayed with me—I read it back in January—was Livia Llewellyn's Furnace and Other Stories. Vicious, beautiful, and darkly erotic, these stories got under my skin in the best possible way."