During a haunted summer 201 years ago, author Mary Shelley was inspired–in a waking dream–to write Frankenstein; or, The Modern Prometheus, a novel of galvanism, philosophy, and the re-animated dead that would change literature forever, giving birth to what we now call science fiction. As Mary Shelley later wrote, "I saw the pale student of unhallowed arts kneeling beside the thing he had put together. I saw the hideous phantasm of a man stretched out, and then, on the working of some powerful engine, show signs of life, and stir with an uneasy, half vital motion. Frightful must it be; for supremely frightful would be the effect of any human endeavour to mock the stupendous mechanism of the Creator of the world."
In celebration of this momentous dream, we have reduced the ebook price for our anthology Eternal Frankenstein, a tribute to Mary Shelley, her Monster, and their entwined legacy, to just $6.99. Eternal Frankenstein features sixteen resurrecting tales of terror and wonder by Siobhan Carroll, Nathan Carson, Autumn Christian, Rios de la Luz, Kristi DeMeester, G. D. Falksen, Orrin Grey, Michael Griffin, Scott R. Jones, Anya Martin, Edward Morris, Amber-Rose Reed, Betty Rocksteady, Tiffany Scandal, David Templeton, and Damien Angelica Walters.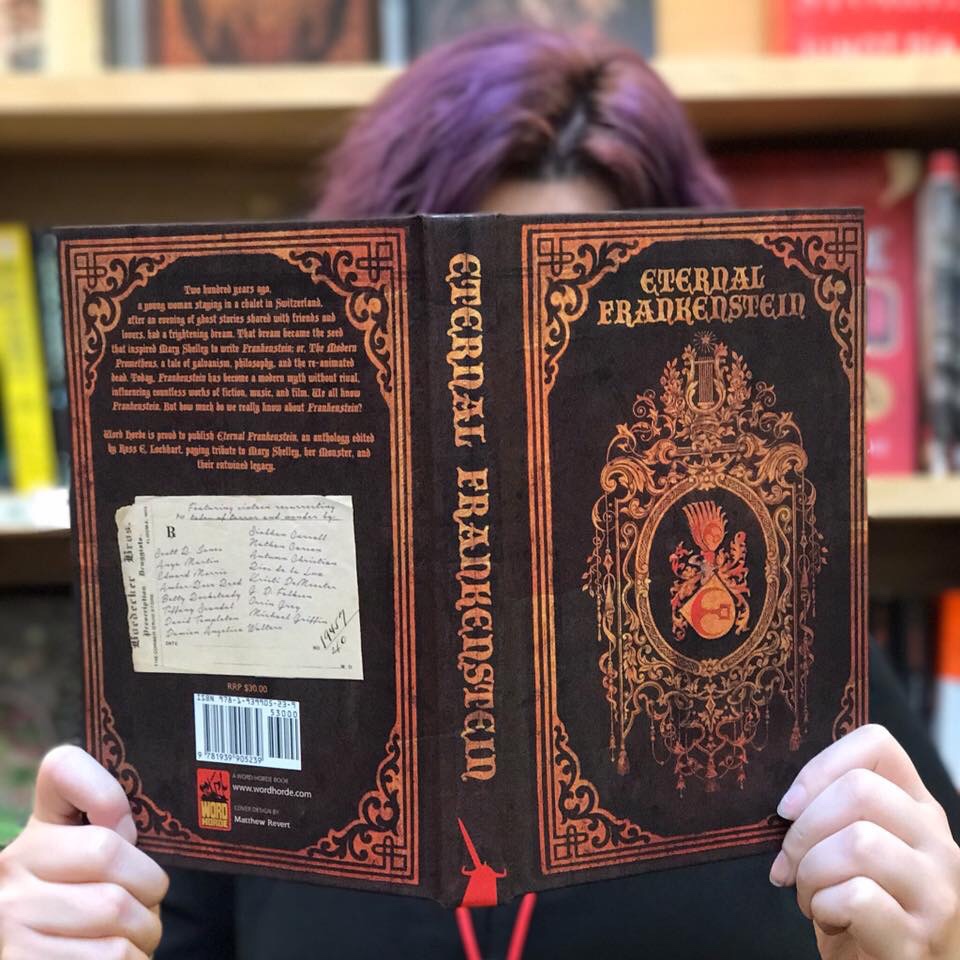 Order Eternal Frankenstein for your Kindle, Kobo, or Nook, or purchase it in your choice of formats from Weightless Books today!
Cover by Matthew Revert.