Coming next month from Word Horde, Orrin Grey's new collection Painted Monsters & Other Strange Beasts. Here's your first peek at the cover!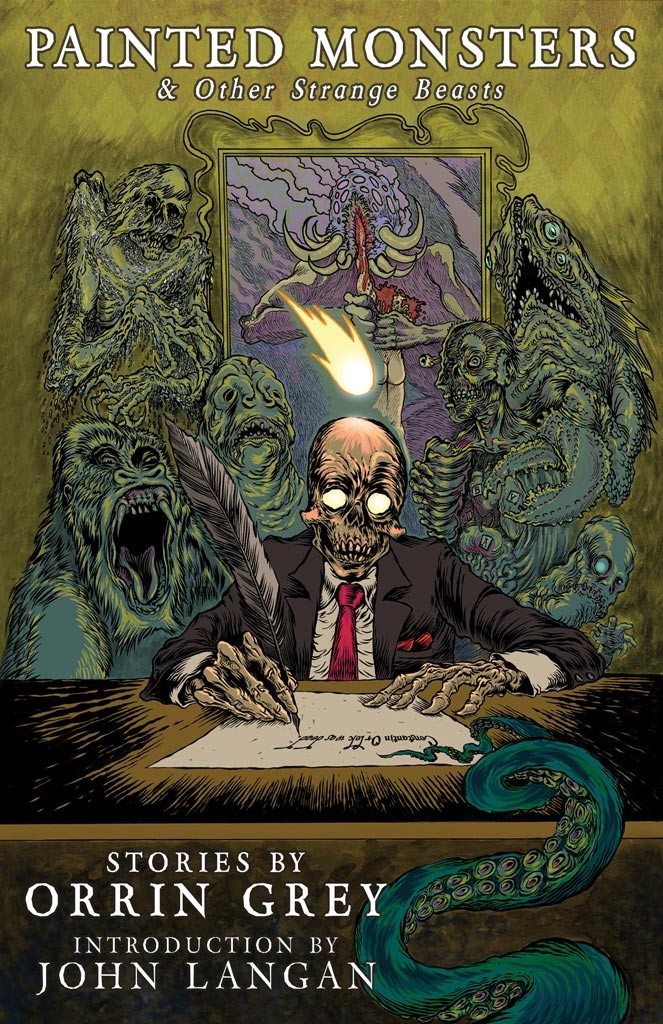 ORRIN GREY LOVES MONSTERS. That is abundantly clear in the stories he spins. No matter where he draws inspiration from, whether the weird tales of Lovecraft, Machen, and Poe or the films of Murnau, Corman, and Argento, the end result is inevitably fresh and new. And wonderfully monstrous.
If you love monsters—the macabre, the murderous, the misunderstood; the strange, the sinister, the sympathetic; the cinematic and the literary—you will find plenty to love in Orrin Grey's Painted Monsters & Other Strange Beasts.
Cover Art by Nick Gucker
Cover Design by Scott R. Jones
Table of Contents:
Introduction by John Langan
The Worm That Gnaws
The White Prince
Night's Foul Bird
The Murders on Morgue Street*
Ripperology
Walpurgisnacht
The Red Church
Remains
The Labyrinth of Sleep
Lovecrafting
Persistence of Vision
Strange Beast*
Painted Monsters*
* Titles marked with an asterisk are original to the collection.
Pre-order Painted Monsters & Other Strange Beasts today!