Coming May 15, 2015 from Word Horde: Giallo Fantastique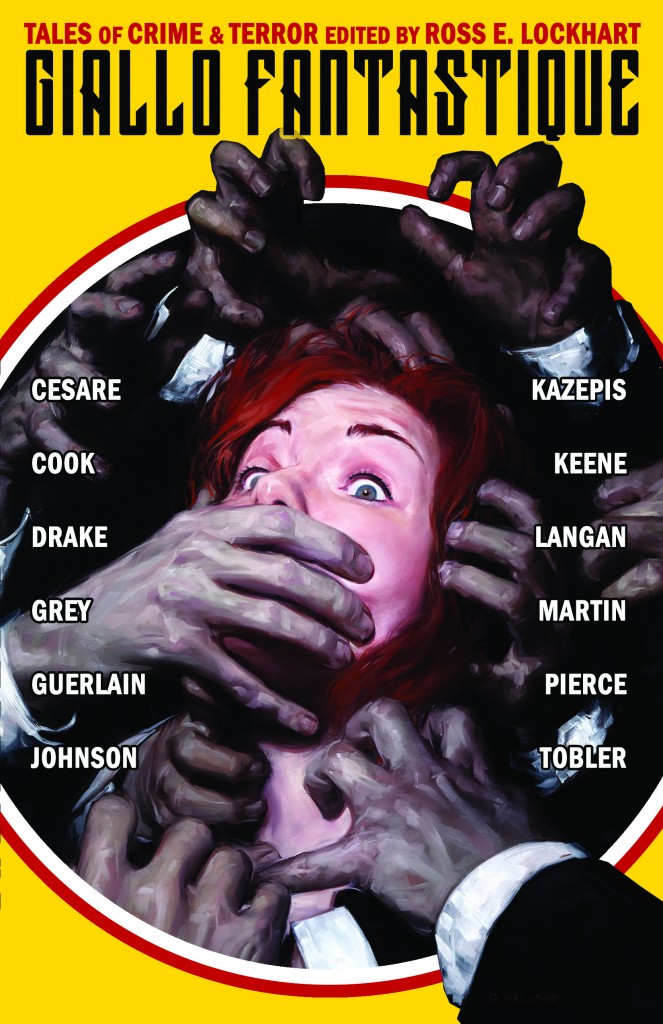 An anthology of original strange stories at the intersection of crime, terror, and supernatural fiction. Inspired by and drawing from the highly stylized cinematic thrillers of Argento, Bava, and Fulci; American noir and crime fiction; and the grim fantasies of Edgar Allan Poe, Guy de Maupassant, and Jean Ray, Giallo Fantastique seeks to unnerve readers through virtuoso storytelling and startlingly colorful imagery.
What's your favorite shade of yellow?
Table of Contents
Introduction • Ross E. Lockhart
Minerva • Michael Kazepis
In the Flat Light • Adam Cesare
Terror in the House of Broken Belles • Nikki Guerlain
The Strange Vice of ZLA-313 • MP Johnson
Sensoria • Anya Martin
The Red Church • Orrin Grey
Balch Creek • Cameron Pierce
Hello, Handsome • Garrett Cook
We Can Only Become Monsters • Ennis Drake
The Threshold of Waking Light • E. Catherine Tobler
The Communion of Saints • John Langan
Exit Strategies • Brian Keene
Cover art by David Palumbo
Cover design by Scott R. Jones
Coming May 15, 2015
ISBN: 978-1-939905-06-2
Preorder now at Word Horde