Tony McMillen's An Augmented Fourth dropped on Tuesday, so if you're looking to rock 'n' roll all night long this weekend, we've got you covered. Here are just a few of the reviews An Augmented Fourth has received so far:
Fantasy Literature's Marion Deeds says, "Tony McMillen's An Augmented Fourth (2017) is heavy metal rock and roll horror at its wailing-guitar best. Set in 1980, the point of transition from heavy metal to punk, An Augmented Fourth blends inter-dimensional eldritch horror, David-Cronenberg-movie grotesquerie, and psychedelia in a thrash-metal twenty-minute-guitar-solo of a story."
LitReactor's Gabino Iglesias says, "This is a wildly entertaining novel that is both a hilarious deconstruction and a tender love letter to rock and roll. McMillen has a knack for dialogue and that helps the action and the story move forward at breackneck speed. […] If you think you'd dig watching a psychedelia-infused version of The Thing while blasting awesome tunes and having a great acid trip, then you need to pick this one up."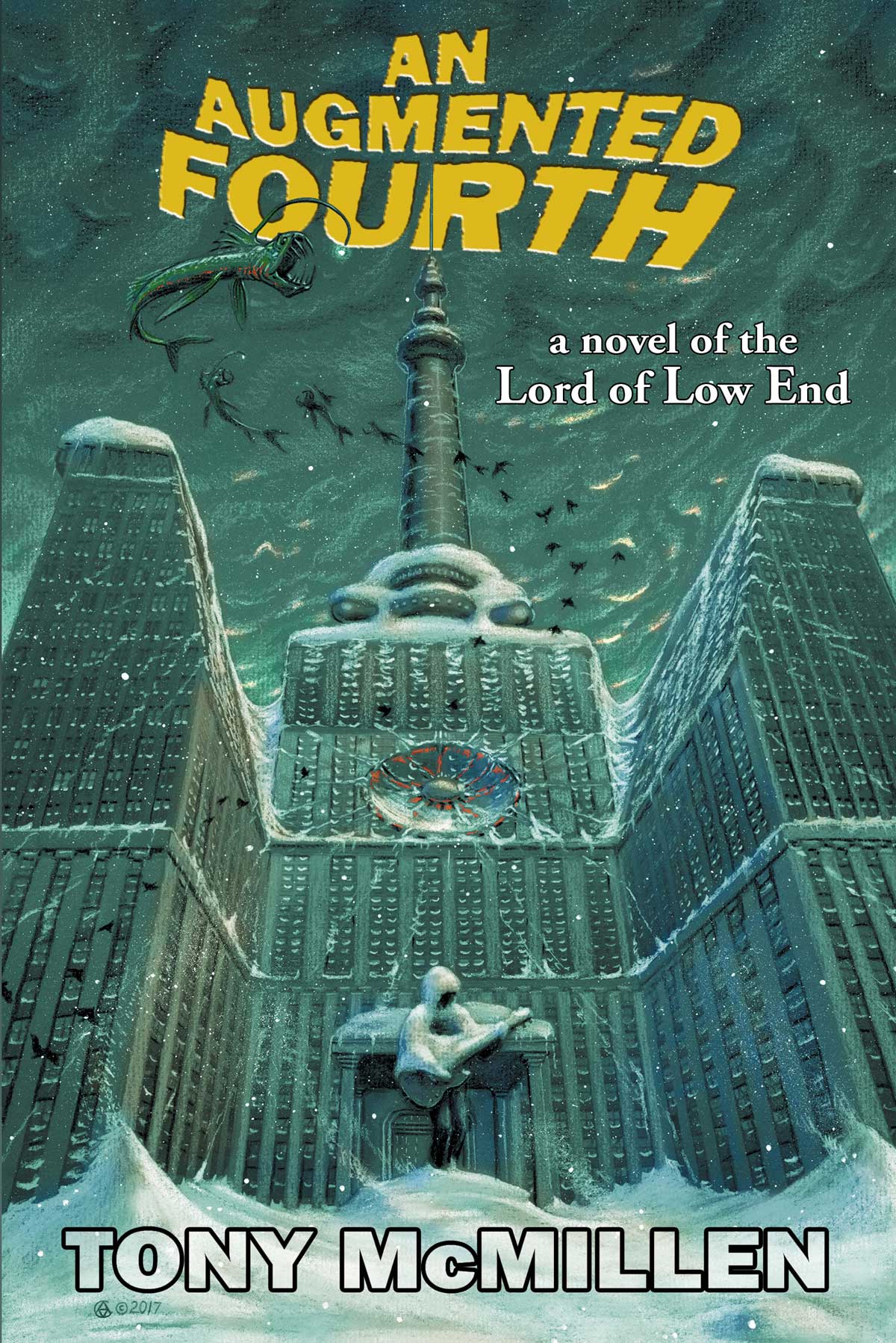 "It would take a real virtuoso to properly blend The Thing, The Mist, Black Sabbath, and Bowie into one rollicking, comical cosmic horror tribute to early metal and the dark beyond. Lucky for us, Tony McMillen has the chops to make this mutant beast fly on blessed black wings. An Augmented Fourth is a strange, sludgy, progged-out blast!" –Jeremy Robert Johnson, author of Skullcrack City and Entropy in Bloom
Ask for An Augmented Fourth wherever better books are sold.