Today's The Children of Old Leech excerpt comes from Daniel Mills's epistolary story about a young man who has traveled north, after troubles at home, "The Woman in the Wood."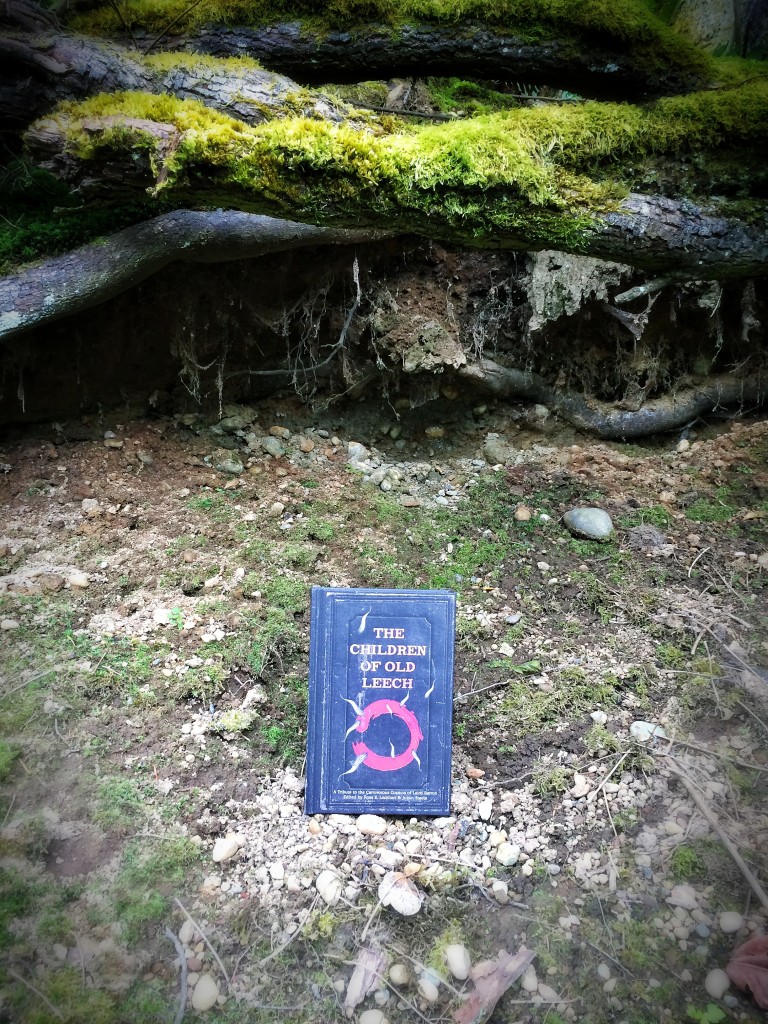 —
From the diary of James Addison Thorndike II (1828-1843?)
15th July. Friday.
I found it in the fields near the pine-wood.
The beast was lying on its side & I thought perhaps it was sick. But I smelled the rot as I drew near & saw its blood splashed through the grass—
This morning it rained, though the skies were clear by noon. The day was hot so I wore my linen shirt & trousers. I ate sparingly of the dinner my Aunt had prepared (mutton roasted & charred) and afterward announced my intention to walk outside on my own as Father would never have permitted in Boston.
I walked the fields for the best part of an hour without seeing man or beast. Then I came over a rise & saw the great herd of them before me. They were grazing at the end of the stony pasture: dumb & grunting & caked in their own filth.
I went eastwards & climbed over a wall to the adjoining field where the land slopes down to the neighbors' property & the pine-wood, which lies in a depression between so that none know for certain who owns it (or so my Uncle says).
The grass is higher there & that is where I found the ewe.
Uncle Timothy was at work in the pastures to the south. I ran toward him, waving & shouting & he came to meet me at a sprint. I told him what I had found & he sent me back to the house. Then he called to Auguste, one of the hired men.
Come, he said. And bring your gun.
I went back to the house & told Aunt Sarah that I had found a dead sheep. She said it was probably dogs or a wolf, but Uncle Timothy returned to the house at dusk & said it was likely a wildcat, though he hadn't heard of them coming so far south, especially in the summer.
Supper was strained & silent. Aunt Sarah was quiet where she sat opposite me & I could not meet her eye without thinking of the pasture & what I had found there.
I had no appetite. I asked my Uncle if I might be excused & he nodded.
So I came upstairs, thinking I might read Wieland, which had been Father's gift to me before leaving. But I could not touch my books & I passed the evening by the window, watching the clouds as they covered the moon & the stars.
***
without thinking of the beast where it lay in the grass with its mouth forced open, the jaws broken & the organs wrenched from out the shattered mouth: its heart & lungs & the ropes of its intestines, spread out on a slick of blood & the stench of shit coming from the mass of them where the sun's shone down through the day
—
The Children of Old Leech: A Tribute to the Carnivorous Cosmos of Laird Barron may be ordered directly from Word Horde or wherever better books are sold. Ask for The Children of Old Leech and other Word Horde titles at your favorite bookseller.