We all know about Jack the Ripper, the serial murderer who terrorized Whitechapel and confounded police in 1888, but how much do we really know about his victims?
Pursued by one demon into the clutches of another, the ordinary life of Mary Ann "Polly" Nichols is made extraordinary by horrible, inhuman circumstance. Jack the Ripper's first victim comes to life in this sensitive and intimate fictionalized portrait, from humble beginnings, to building a family with an abusive husband, her escape into poverty and the workhouse, alcoholism, and finally abandoned on the streets of London where the Whitechapel Murderer found her.
With A Brutal Chill in August, Alan M. Clark gives readers an uncompromising and terrifying look at the nearly forgotten human story behind one of the most sensational crimes in history. This is horror that happened.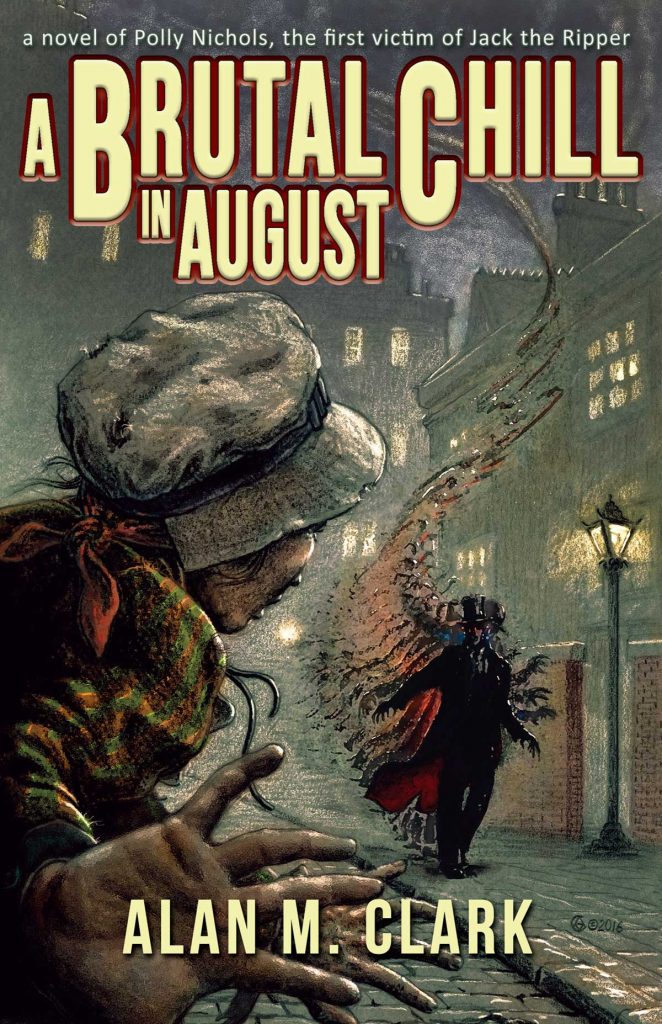 Watch the book trailer for A Brutal Chill in August, featuring the song "The Soul of You," as sung by the Bonehill Ghost in the novel.
Preorder A Brutal Chill in August today!
Pub Date: August 30, 2016
Readers will also enjoy Alan M. Clark's collaboration with Gary A. Braunbeck, "A Host of Shadows," which appears in the Word Horde anthology, Tales of Jack the Ripper.
Beginning July 4, 2016, Alan M. Clark will be liveblogging Jack London's The People of the Abyss, a piece of investigative journalism in which the author wrote of his experience living in the guise of an impoverished person in the East End of the city of London in 1902, fourteen years after Jack the Ripper terrorized the area. We'd like to encourage readers to track down a copy of The People of the Abyss and join us for the read-along.