Word Horde Emporium of the Weird & Fantastic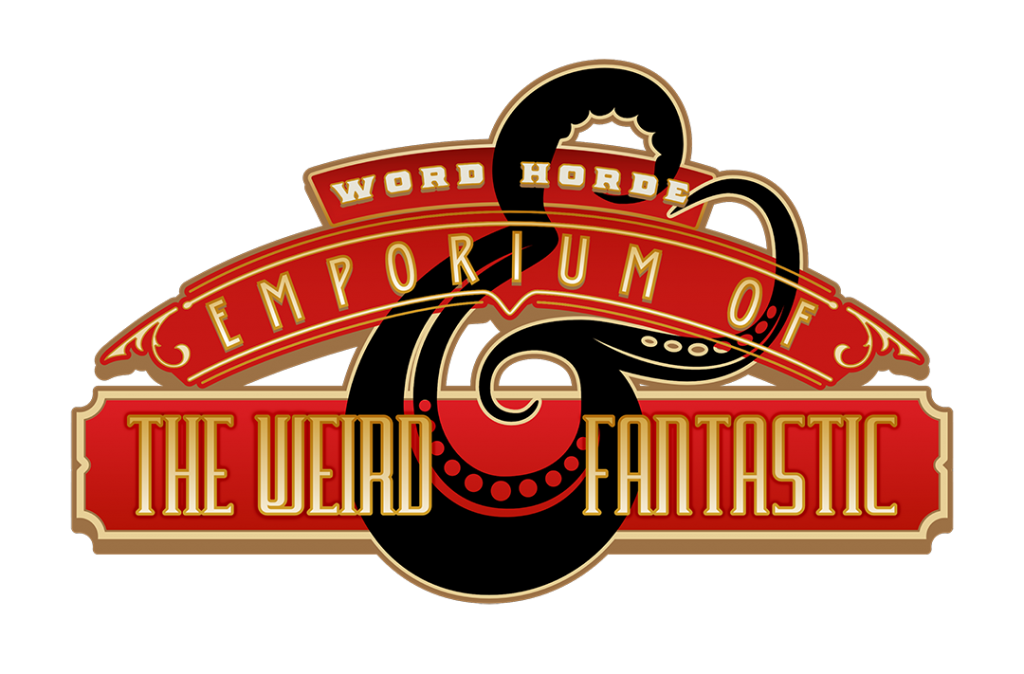 If I've learned one thing living through this pandemic, it's to never postpone your dreams for a more convenient time.
I've spent much of my life working in book and music stores, for every kind of boss, and have consistently invoked the refrain, "when I have my own store, I'm going to do this differently." I've long daydreamed about building my own store, stocking it with my favorite things, and on many levels, Word Horde has been an extension of this dream. It's given me the chance to travel to conventions all over, setting up pop-up Word Horde bookstores.
Lately, the stars have aligned, and we have the opportunity to open our own brick and mortar store, right here in Petaluma: The Word Horde Emporium of the Weird & Fantastic.
So we're jumping in, opening our retail store at a ridiculous time, and filling it with things that amuse us, objects that complement the Word Horde philosophy and aesthetic. Products inspired by the fiction we love, spooky stuff, gifts for geeks and goths and anyone else who enjoys the darker side of life.
We'll have tools for writers, and some for wrongers. Role playing games, board games, and tarot. Books from presses large and small, a highly curated selection of weird, fantastic, and speculative fiction from a wide variety of amazing authors. Curiosities, jewelry, stickers, and so much more.
Over the next few weeks, we will be readying the store for opening, building and filling shelves, and reaching out to publishers, authors, artists, and creators that we'd love to feature (and feel free to reach out to us as well).
We're starting small, in a limited space, but we're looking forward to making the Word Horde Emporium of the Weird & Fantastic the kind of store that will continue to grow and evolve as we bring in more of our—and your—favorite things.
Stay tuned to Word Horde social media and www.WordHorde.com as we approach our grand opening announcement. For those who can't make it to Petaluma, California, we will be offering a selection of featured products in our online shop.
Questions or comments, please query emporium[at]wordhorde[dot]com. Be sure to follow the Emporium on Instagram: @wordhorde.emporium!